Every product is carefully selected by our editors. If you buy from a link, we may earn a commission.
The Best All-Terrain Tires Money Can Buy
Because you should give your 4Runner or Gladiator the fancy rubber it deserves.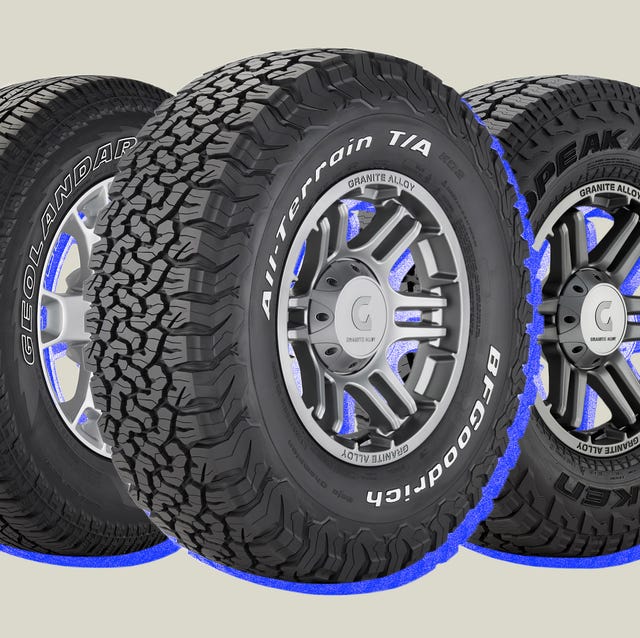 Having the best tires is crucial for your car's performance, whether you're on the last lap at Spa-Francorchamps or just trying to make it home in the snow. Tires are especially critical for off-road SUVs and trucks that tackle a wide variety of terrains and weather conditions on the trail, yet still need to easily transition back to real-life conditions.
Extreme off-roaders (as well as people who want their off-roader to project extremity) opt for big, chunky mud-terrain tires. They look great and deliver results when off-tarmac...but since they're not made for pavement, they're all you can hear on the ride home.
What most occasionally-off-roading truck and SUV owners are looking for are the best all-terrain tires. AT tires are the stock tires found on most off-road trucks and SUVs, which can handle almost all of the rough stuff on Saturdays yet still work well for the other six days of the week on-pavement.
While you can score a cheap set of all-terrain tires, doing so can be penny-wise, pound-foolish. The main distinguishing factor between a good and not-so-good set of AT tires is durability — both in terms of avoiding punctures and preventing excess treadwear. And if you've already paid a premium for that Toyota 4Runner or Jeep Gladiator, not getting the most out of them with the right tires feels silly.
Note: Make sure to get the right size for your vehicle and rims. Not all tires will be available in all sizes. Supply chain issues may lead some tires to be temporarily unavailable.

BFGoodrich All-Terrain T/A KO2
The Best All-Around All-Terrain Tire
These are BF Goodrich's toughest all-terrain tires. They have a Baja 1000-race-derived tread compound that resists cuts, chips and tears. The computer-optimized tread compound guards the core against protruding objects. Want proof of pedigree? These are the stock all-terrain tires for the Ford F-150 Raptor and the Jeep Wrangler Rubicon.
Yokohama Geolandar A/T G015
The Best All-Terrain Tire on a Budget
These Yokohama tires aren't going to be your number one choice for hard-edged-rock work. But they deliver the strong all-around performance, durability, and quietness of the bigger name competitors while costing a bit less. These are the stock AT tires for the new Subaru Outback Wilderness.
Goodyear Wrangler All-Terrain Adventure with Kevlar
General's Grabber A/TX tire is a great affordable option for pickup trucks, full-size SUVs and vans. It's designed to perform off-road while still handling and sounding civilized on-road. It comes with the three-peak mountain snowflake (3PMSF) symbol rating it for severe snow duty.
These Falken tires are renowned for their exceptional performance during long, snowy winters. That said, they are a bit heavy, which can hamper fuel economy. They are the stock A/T tires for the Ram 1500 with the 4x4 Off-Road package.
These Michelin AT tires balance all-terrain traction with on road performance, and claim to last 35 percent longer than the competition on gravel.
The Best Winter and Snow Tires You Can Buy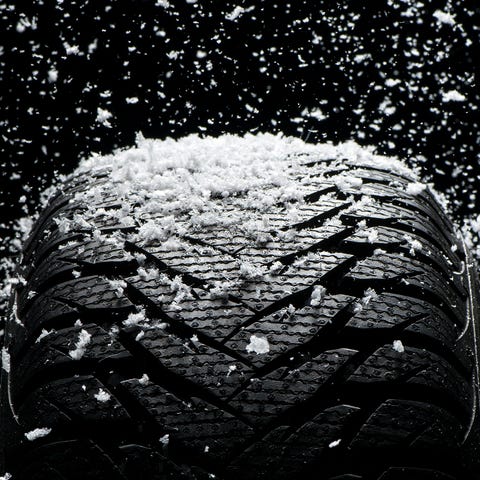 We picked the best tires to help you stay mobile through the winter months.
The Discoverer AT3 aims to be a great all-around tire for pickup trucks, crossovers and full-size SUVs on any terrain. In the wet, Aqua Vac channels shed water in the wet to guard against hydroplaning. The Discoverer AT3 also has a 3PMSF symbol for snow.
Pirelli Scorpion All Terrain Plus
Pirelli is the tire manufacturer for Formula 1. These tires aren't the most extreme all-terrains out there, but they are designed to deliver strong performance in slippery conditions and still offer a smooth, comfortable on-road ride in the dry. Rivian uses a tailored version of the Pirelli Scorpion AT tires on the R1T pickup.
These Dick Cepek AT tires are a little more aggressive than most of the rest seen here, slotting in between traditional all-terrains and more off-road-oriented mud-terrain tires. The "DC Sidebiters" provide extra traction and added protection...and also, they just look cool.
Toyo Open Country A/T III
These Toyo Open Country AT tires emphasize durability and treadwear life — and they come backed up with an impressive 65,000-mile warranty.
Firestone Destination A/T
The Firestone Destination A/T is an all-terrain tire for pickup trucks and SUVs. It features a long link carbon enhanced tread compound to reduce treadwear and five-degree noise reduction technology. Buyers who want to get stylish can choose from three different sidewall choices.
The 11 Pieces of Gear You Absolutely Need for Car Camping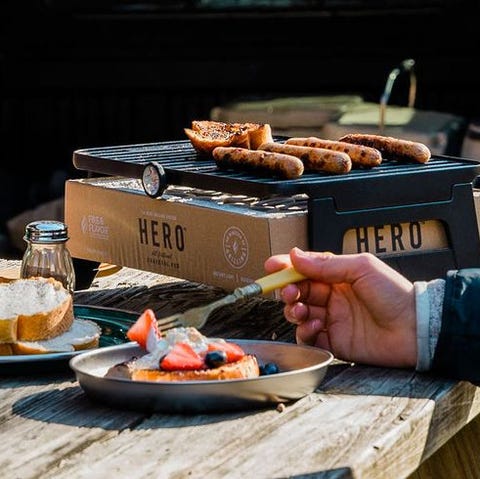 Car camping makes getting away easy as pie. These items will make the experience even tastier.
This content is created and maintained by a third party, and imported onto this page to help users provide their email addresses. You may be able to find more information about this and similar content at piano.io