The 2023 Toyota 4Runner: What You Need to Know
Much-needed upgrades are coming soon. Here's what you can expect.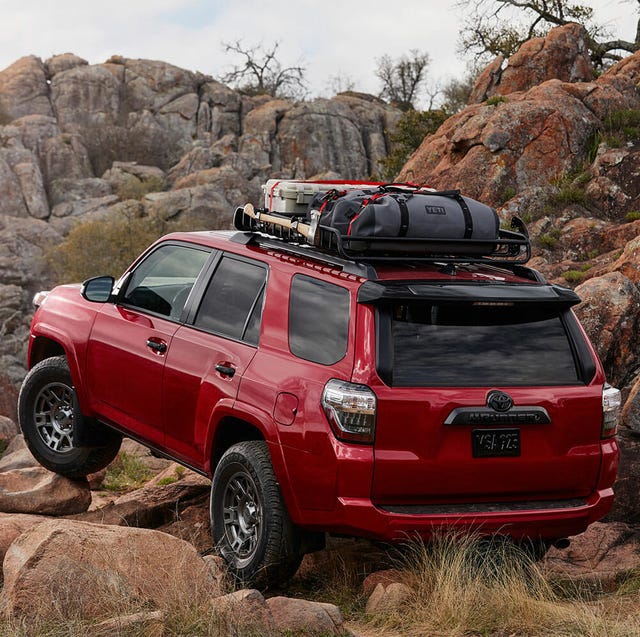 It's hard to deny that the Toyota 4Runner remains one of the most charming SUVs on the road. It's capable, it's bulletproof — and, perhaps most importantly, it just looks cool. The trouble is, the fifth generation — which entered production back in 2009 — has grown outdated. It gets less than than 20 mpg on the highway, and its five-speed automatic transmission offers half the number of gears that the new Ford Bronco does. It's time for Toyota to give us an upgrade for the 4Runner; luckily, one should be arriving very soon.

Here's what you need to know about the upcoming sixth-generation Toyota 4Runner.
This content is created and maintained by a third party, and imported onto this page to help users provide their email addresses. You may be able to find more information about this and similar content at piano.io