The Ram 1500 REV: Everything You Need to Know
Ram's electric pickup is on the way to challenge the Ford F-150 Lightning.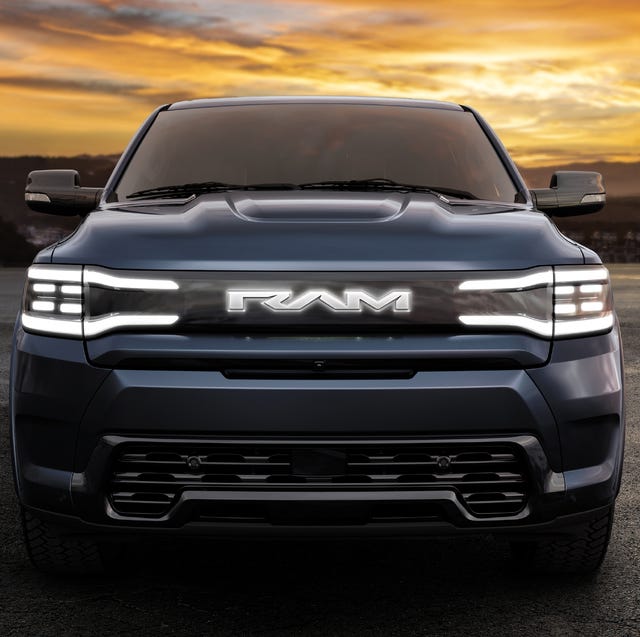 There will be a Ram 1500 REV TRX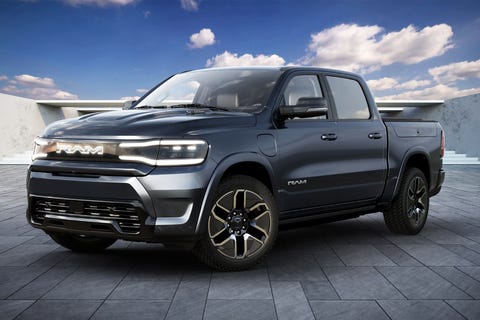 Ram CEO Mike Koval confirmed that the Ram 1500 REV's trim lineup will track with the combustion Ram 1500 and will include a top-of-the-line TRX trim that (hopefully) will rival the GMC Hummer EV SUT.
The Ram 1500 REV should be about what expect, mechanically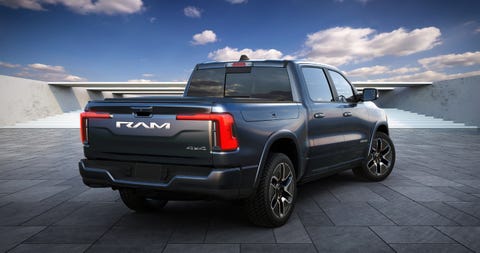 Ram has offered a few details about what the new truck will look like mechanically. They aren't too surprising. The concept runs on the new STLA Frame EV platform. It has dual electric motors front and rear offering AWD and an adjustable air suspension with ingress/egress, aero and off-road modes. It also has four-wheel steering for added maneuverability with up to 15 degrees of articulation.
Ram has confirmed that it will offer a gasoline range extender-equipped version of the 1500 REV.
The Ram 1500 REV cabin could have some interesting features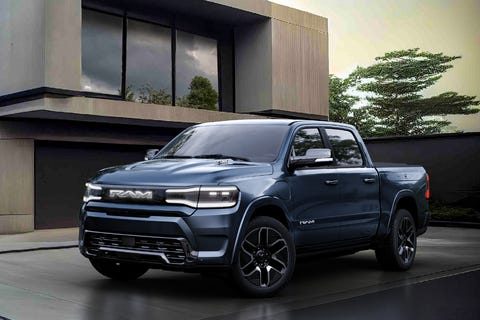 The Ram 1500 Revolution BEV concept featured two features you don't typically find in pickup trucks: rear-hinged suicide doors that close together without a B-pillar and third-row jump seats mounted to the midgate. The concept's center console folded into a flat surface and was removable, creating a Bollinger-like pass through the vehicle to the frunk to accommodate objects up to 18-feet long.
The coach doors aren't making it to production; the revealed truck has conventional front-hinged rear doors. We haven't seen the full interior yet. But we'd bet the pass-through to the frunk is the most likely feature to make it.
The Ram 1500 REV will lead the segment...in some categories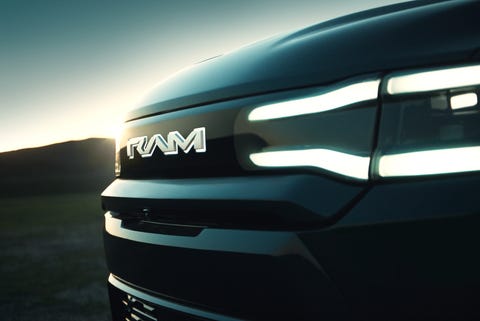 Ram's concept reveal was short on specific numbers. But they claim the electric truck will lead the segment in the "areas customers care about the most," which they believe are range, towing, payload and charging time.
One number RAM did offer with the 1500 Revolution BEV concept is that the truck will have 800-volt fast-charging tech that should allow it to add up to 100 miles of range in 10 minutes on a 350 kW fast charger.

The Ram 1500 REV may come with a charging Roomba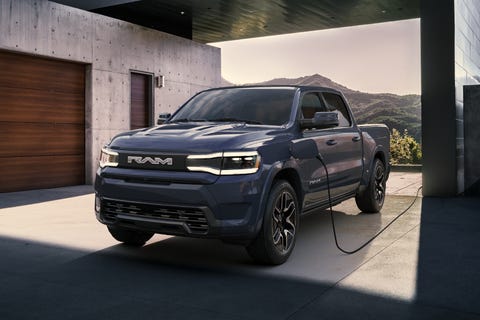 Ram showed off the "Ram Charger," an inductive robot charger (picture a Roomba attached to a power cable) that can automatically position itself under the vehicle to charge at off-peak hours. That could be a compelling option for folks who don't want to install a traditional Level 2 charger and remember to plug in. Though, as the photo shows, the Ram 1500 REV can still use a conventional home Level 2 charger.
When will the Ram 1500 REV debut?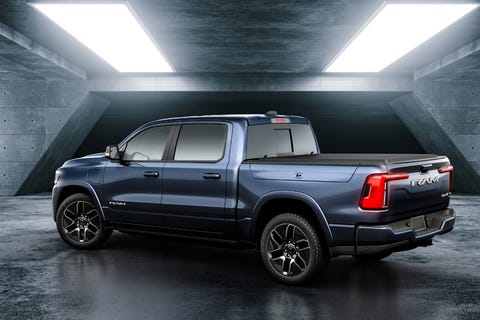 13 New Cars We Can't Wait to Drive in 2023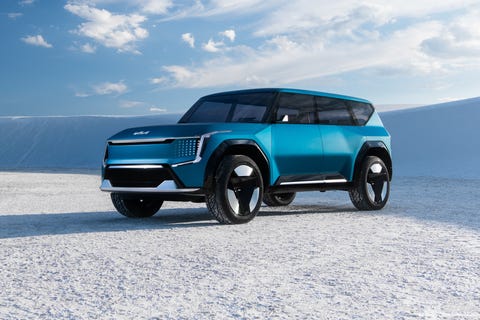 Fancy new electric cars? Naturally-aspirated sports cars? We're here (and excited) to judge.