The 2024 Land Rover Range Rover EV: Everything You Need to Know
Land Rover's first true electric vehicle could emerge very soon.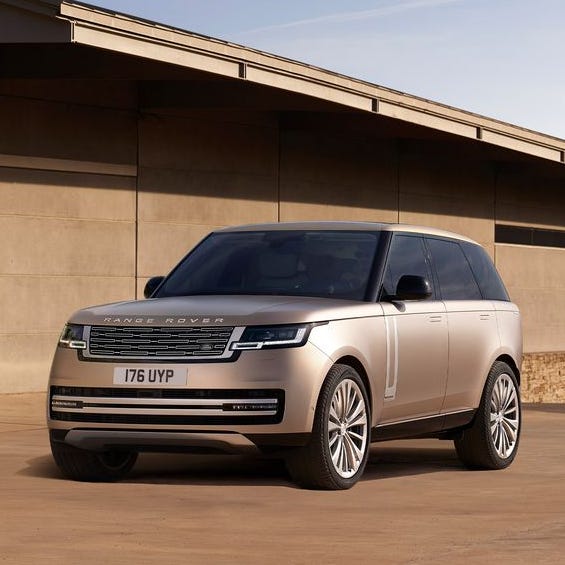 Land Rover is overhauling its product lineup. Every model of SUV the company sells will offer a battery-electric option by 2030 — by which point Land Rover expects 60 percent of its vehicle sales to be electric. The Range Rover EV, an all-electric version of the new Range Rover, will be the first electric model. It joins the lineup in 2024, which means we could see it launch sometime in 2023.
We should find out more about the 2024 Range Rover EV, from sources official and unofficial, later this year. But here's what we know about the new electric SUV so far.
Land Rover has confirmed it's coming in 2024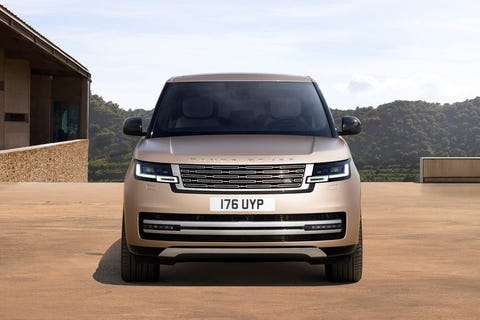 The Range Rover EV will be the first electric Land Rover from the factory, followed by a Range Rover Sport EV and an electric version of the Defender. Three more to-be-announced Land Rover EVs will join at a later date.
It should look very similar to the current Range Rover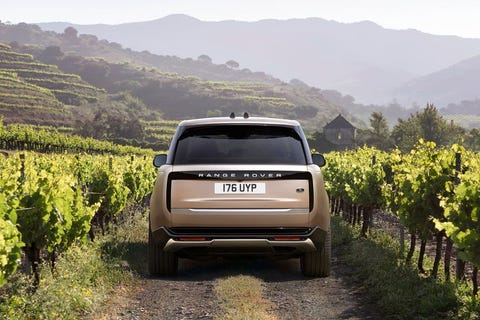 With the new generation, the Range Rover moved to the MLA Flex platform, which is designed to accommodate gas, hybrid and full-electric powertrains. It was designed with the electric conversion in mind with a low drag coefficient. We expect it will look fairly similar to the combustion model, perhaps with a fake grille and a few EV-specific design details.
We don't have specs for the Range Rover EV yet, but…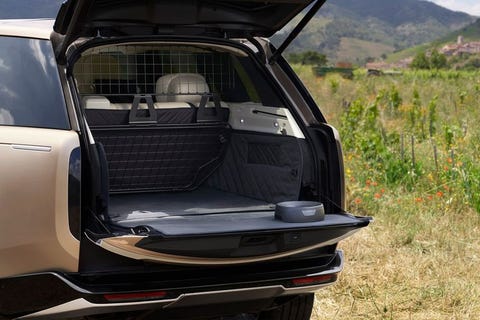 We can use some deductive reasoning. Land Rover equips all of its vehicles for off-roading. Even the Evoque can wade through about two feet of water. It's a good bet a Range Rover EV will use a dual-motor AWD system.
We wouldn't be surprised if the EV version exceeds the 523 hp and 553 lb-ft of torque of the current Range Rover's BMW-sourced V8. And Land Rover would likely shoot to be the in the neighborhood of 300 miles of range; they probably won't technically be able to do much more than that, and probably won't be able to sell one with much less than that.
How much will the Range Rover EV cost?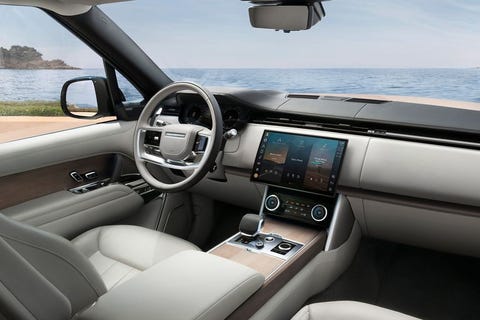 It will be six figures. Using a hybrid platform can help mitigate production and development costs for an EV — you can share components and build it on the same line. But we can still expect it to comfortably exceed the $106,500 (really $108,000 factoring in the destination and handling charge). It could be quite expensive if — as Car and Driver suggests — the EV version only gets the Long Wheelbase, which starts at $170,000 for the combustion model.
The 2024 Toyota Land Cruiser: Everything You Need to Know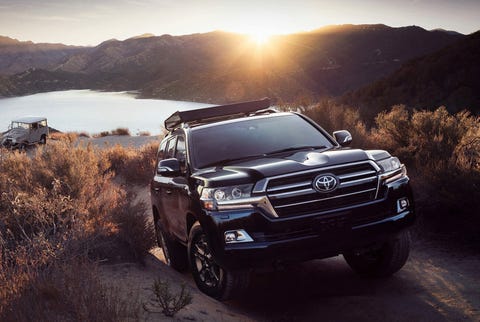 If reports are correct, a 'Land Cruiser' could return to America very soon.