Every product is carefully selected by our editors. If you buy from a link, we may earn a commission.
These Are the Best Motorcycle Gear Deals You'll Find All Week
Looking for a deal on a new motorcycle helmet, jacket, gloves or something else? We've got you covered.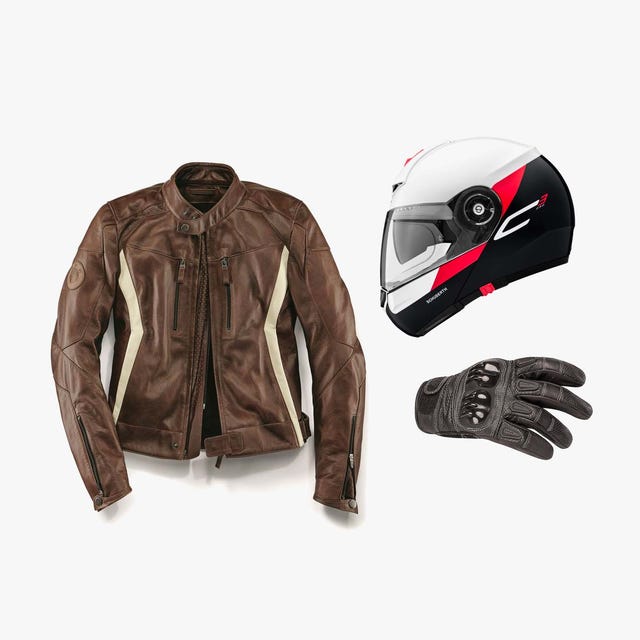 August is wrapping up, and with it, the dog days of summer begin to segue into the cooler, tranquil days of September. The leaves haven't yet begun to change, but every now and again, a glimpse of yellow or orange pops through the green as you ride down the road; speed is no longer something you seek out simply for the comfort of having fast-moving air wick away the summer heat, but rather, something you court primarily for the sharp thrill of feeling your body and bike merge together, adrenaline merging with gasoline (or electrons) in a cocktail of delight that only comes from riding a motorcycle.
If our little burst of prose has you aching to climb on your bike and hit the road, well, mission accomplished. But before you go, you might want to consider checking out the great motorcycle gear seen below. It's all on sale, and any of these sweet items would be a worthy addition to your riding outfit.
Also, you might notice there are quite a few helmets on here. Know why? Because a helmet is the most important piece of riding gear, full stop — and if you haven't replaced yours in a few years, you really should, even if you haven't used it for its intended purpose. We know you already know that; we just wanted to remind you.