Every product is carefully selected by our editors. If you buy from a link, we may earn a commission.
These Are the Best Motorcycle Gear Deals You'll Find All Week
Seeking a bargain on a new motorcycle helmet, jacket or gloves? We've got your back.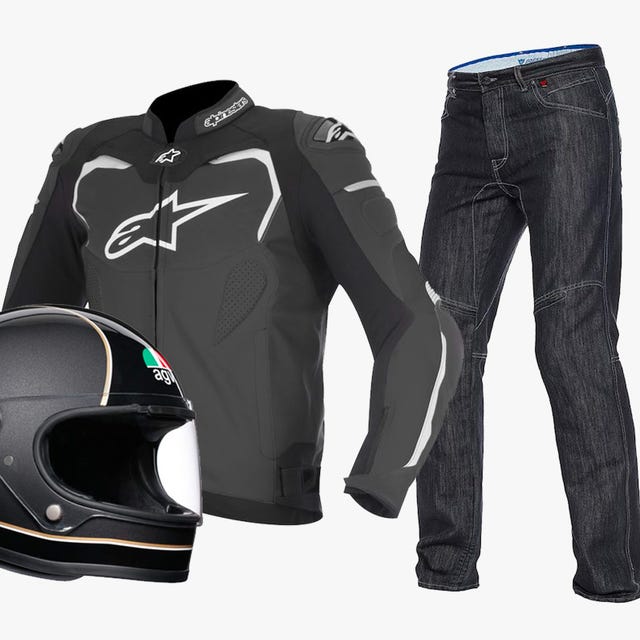 The calendar may still technically say summer for another week or so, but stick your head outside of your home / office (or, more likely these days, home office), and you'll likely feel the first bit of fall in the air. Like it or not, autumn is basically here for many of us across America — which means we're entering into one of the best times to hop on a motorcycle and ride.
Fall, after all, brings not just gorgeous colors, but cool breezes and crisp weather that makes wearing all your bulky motorcycle gear — helmets, jackets, gloves, and so forth — much more tolerable than summer's heat. And if your gear has seen better days — not been used up in a crash, necessarily, but simply aged past its prime — this makes for a great time to buy some new riding gear so you can better enjoy these upcoming weeks of two-wheeled bliss.
To help with that, we've rounded up some of the best deals on new motorcycle riding gear to be found online this week. Check 'em out below, and if you see anything you like, jump on it. Fall won't last long...and after that comes a much less enjoyable riding season.