Every product is carefully selected by our editors. If you buy from a link, we may earn a commission.
These Are the Best Motorcycle Gear Deals You'll Find All Week
Need a helmet, a motorcycle jacket, or a set of gloves? We've got you covered.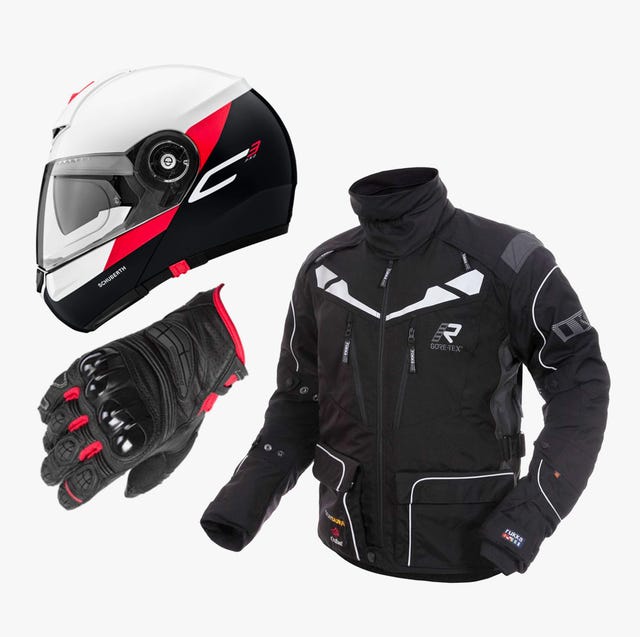 We're well into the meat of October now, which means we're about to enter that part of the year where motorcycle riding means taking on some additional layers (and challenges) that you don't need in the warmer months. Cooler temperatures mean you need more than just a careful eye to watch out for slick patches of fallen leaves or unexpected spots of ice; it also means grabbing thicker gloves and making sure that you're rocking a quality jacket for insulation against chill, as well as protection against scrapes and slides.
So if you're looking to upgrade your riding apparel before things get too cold and you have to start thinking about garaging your bike — you don't actually have to garage it, of course, you can keep riding all through winter – take a look at some of the great motorcycle gear deals and steals currently available that we found across the web. Odds are good you might find something exciting that'll have you trying to keep riding as long as possible.