Want Patagonia Gear? The Brand Is Having a Massive Sale Right Now
Before it rolls out its fall and winter collection, Patagonia is discounting tons of gear by 50 percent.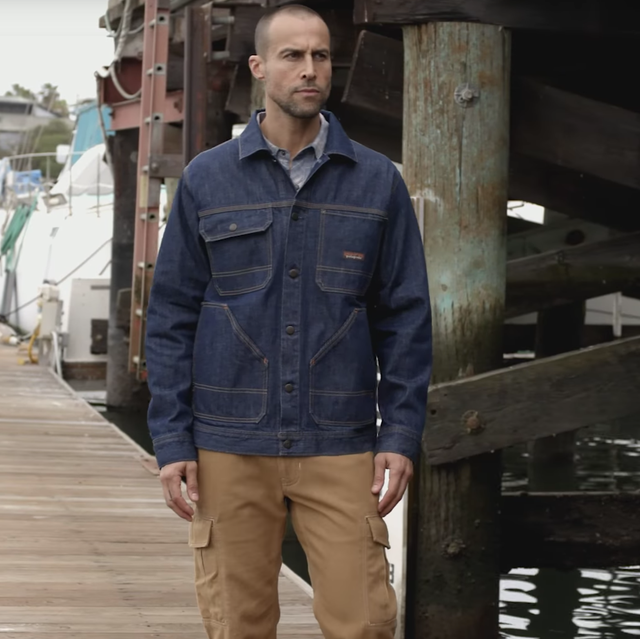 Patagonia is one outdoor gear brand that needs no introduction. (Though it is worth mentioning that it's been around for half a century, ever since founder Yvon Chouinard decided to start making climbing gear for himself and his friends.) Every year, as the company gets ready to unveil a new season of jackets, fleeces, backpacks and more, it quietly discounts a significant portion of its existing offerings by 50 percent.
From there, it's a webshop free-for-all, with desirable sizes and colors disappearing from digital shelves in moments. That sale is happening right now, and while it's nearing slim-pickings territory, there's still plenty of high-quality gear to go around. Some of our favorites are below.
Patagonia P-6 Logo Organic Cotton T-Shirt
MSRP $35, Save 50%
No, it's not technical, but it is organic and now, cheap too.
Patagonia Long-Sleeved Natural Dye Fjord Flannel Shirt
MSRP $100, Save 50%
Prep for fall with the earth tones in the discounted Simple Defender: Natural Dye Hex Grey version of Patagonia's well-loved flannel shirt.
Patagonia Steel Forge Denim Jacket
MSRP $199, Save 50%
Patagonia laces its denim workwear with Dyneema, a super-fiber that's stronger than steel by weight.
Patagonia Better Sweater Fleece Shirt Jacket
MSRP $159, Save 50%
One of the brand's most popular casual fleeces now comes in a shirt-jacket variant. The shown color, Bear Witness Camo: Sage Khaki, is available at the deep discount.
Patagonia Nano-Air Jacket
MSRP $249, Save 50%
The Nano Air provides the insulated warmth you associate with down, but it's far more breathable.
Patagonia Nano Puff Hoody
MSRP $249, Save 50%
One of Patagonia's long-running crowd-pleasers, the Nano Puff has just the right amount of insulation for all types of weather. And you can save big if you like the Big Sur Blue color shown here.
Patagonia Naturals Shoulder Bag 19L
MSRP $99, Save 50%
A non-technical go-bag for getting around town.
850 Down Sleeping Bag 30°F
MSRP $479, Save 50%
Patagonia only released sleeping bags in the past few years, and the wait proved worthwhile.
This content is created and maintained by a third party, and imported onto this page to help users provide their email addresses. You may be able to find more information about this and similar content at piano.io