Every product is carefully selected by our editors. If you buy from a link, we may earn a commission.
Thanksgiving Is Less Than Three Weeks Away. It's Time to Buy a Roasting Pan
Hands down, a roasting pan will take your Thanksgiving turkey to sweet, tender victory.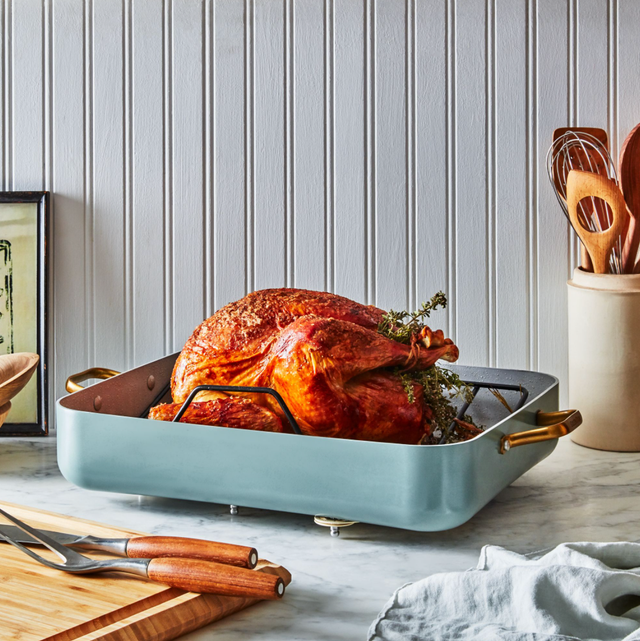 Food52 x GreenPan Roasting Pan, Photo: Food52
It's the beginning of November, which marks the start of the holiday season, and it kicks off with Thanksgiving. While your holiday party might be smaller than usual, a turkey is probably going to grace the table. You really only need four tools to get a perfectly cooked turkey, with a roasting pan being one of the essentials. We're not neglecting the vegans and vegetarians out there, though, because roasting pans are good for more than poultry. Take out the grill or roasting rack, and the pan itself will produce some of the best roasted vegetables you'll have eat.
From a $10 Ikea pick to pricier options from high-end cookware brands, these are the roasting pans to ensure you have a delicious Thanksgiving dinner.