Every product is carefully selected by our editors. If you buy from a link, we may earn a commission.
The Best Camping Tables of 2022
Get outside, but don't forgo convenience. Here are our picks for the best camping tables of the year.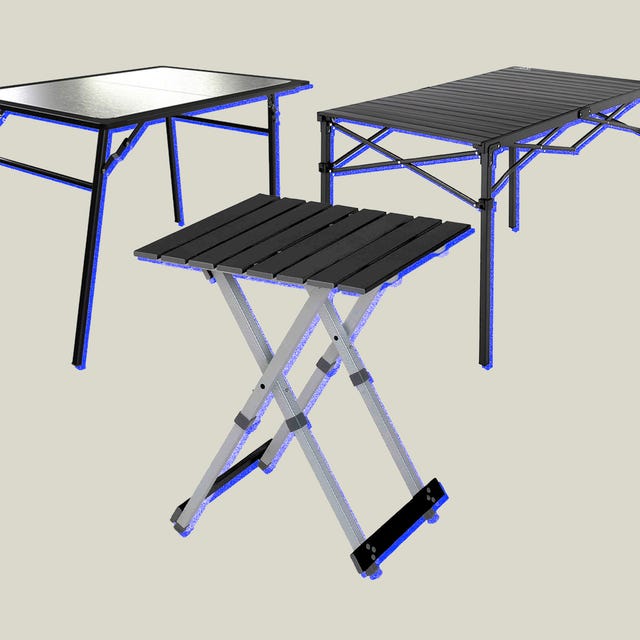 Camping tables — much like camping stoves, sleeping bags and tents — belong to a unique subcategory in the outdoors: indispensable items that can make or break a weekend in the wild.
Forgo the camp table and you're losing a convenient breakfast, lunch and dinner prep site and serving station; an easy to clean board game area; a gathering place for good friends, good food and good conversation.
This guide covers what to look for when purchasing a camping table, as well as few superlative examples we consider a cut above the rest.
The Best Camping Tables of 2022
What to look for in a camp table
Materials
A quality camp table combines versatility and modularity - it will fold down to a fraction of its size, be easy set up or pack down when needed, and will be made from materials meant to stand up to the wear and tear of camp life. Most camp tables are made with aluminum or steel for the frame, with varying materials used for the table top - everything from nylon and polyester to bamboo, depending on the type of construction and durability you're looking for.
Size
Similar to material, the size and shape of camping tables are varied depending on the intended use, the amount of people you'll need to seat and whether or not they're part of a camping system or designed for use on their own. Some tables feature a fixed construction, while others have adjustable legs that allow for varied uses.