Every product is carefully selected by our editors. If you buy from a link, we may earn a commission.
Keep Your Footing on the Course with These Golf Shoes
No matter what type of courses you frequent or what weather you play in, you need to play in golf shoes.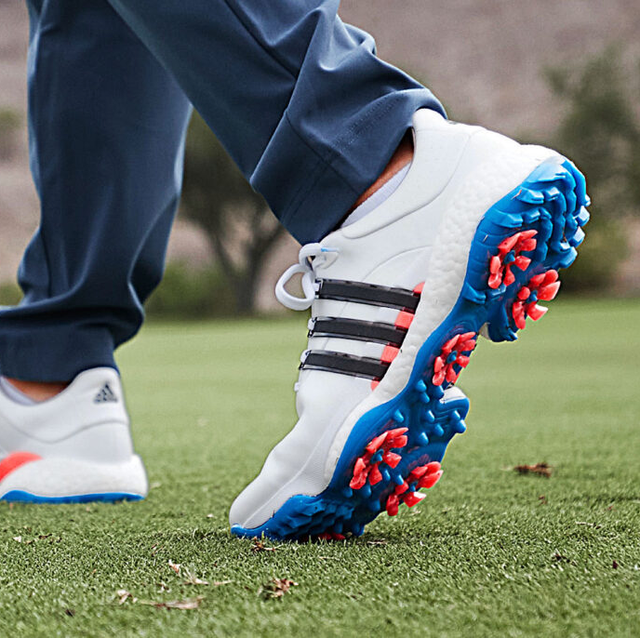 Make no mistake, when you hit the golf course, you need to have firm footing. There is nothing worse than showing up on the first tee and realizing all you have is your trainers. Morning dew, midday sprinklers, inclement showers and winter golf, among other things, are all going to affect the ground beneath you, and while you may be busy thinking about your lie, you'll want to think about the contact your feet have with the turf almost just as much. Sure, a lot of golf shoes look like sneakers these days, but there are key differences that will make or break your round. For the wetter days, you can get spiked golf shoes, which will look familiar if you've been around golf for a while, but you can also pick from a multitude of spikeless golf shoes, that are more akin to sneakers but feature grippy, heavily-treaded soles lacking the pronged cleats you'll find on spiked shoes.
You've probably already got your golf course style dialed, from your hat to your pants, but don't forget the shoes. Don't show up in your old trainers, shop these golf shoes instead.