Every product is carefully selected by our editors. If you buy from a link, we may earn a commission.
Don't Overlook a Quality Pair of Golf Socks
When taking to the course, don't forget a comfy pair of socks, or else you'll be thinking about them instead of your golf swing.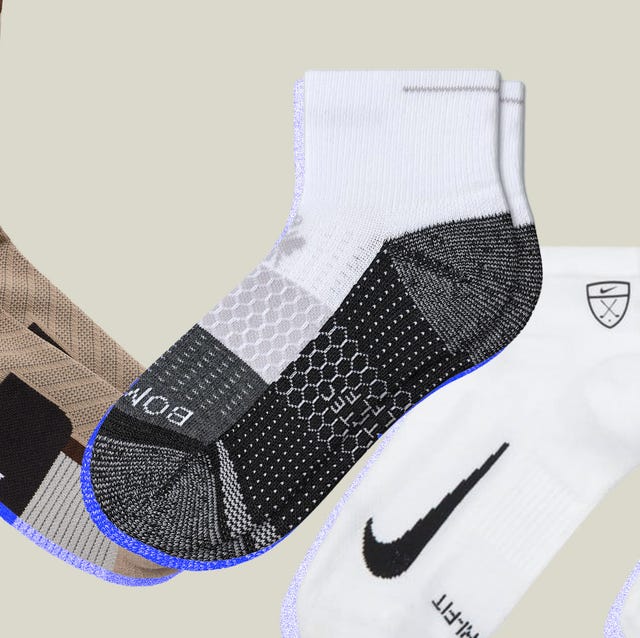 We've talked about how important golf shoes are for your game — the tread (and spikes) they offer simply do what regular shoes cannot do. Another place you definitely want to avoid unnecessary slippage is with your socks. There's nothing more uncomfortable than tall socks slouching down around your ankles or no-shows bunching up on the middle of your foot mid-round, especially if you're walking the course.
Golf socks come in all types, some of them are made specifically for the links, but overall, you really just want something that is comfortable to walk around in for six hours. Plus, making a bit of a statement with your socks or matching them with your other golf clothes is never a bad idea.
The best ones will function like running socks — wicking moisture away from your foot and providing valuable cushioning in the most vulnerable places. In fact, some of the socks on this list double as running socks, so you can kill two birds with one stone, stocking up your drawer for all types of activities. Read on to see our picks for the golf socks you need to add to your wardrobe.