Every product is carefully selected by our editors. If you buy from a link, we may earn a commission.
What's With All the Snoopy Watches This Year?
Charlie Brown and gang adorn some of the hottest watches of 2020 in time for the 70th anniversary of Peanuts.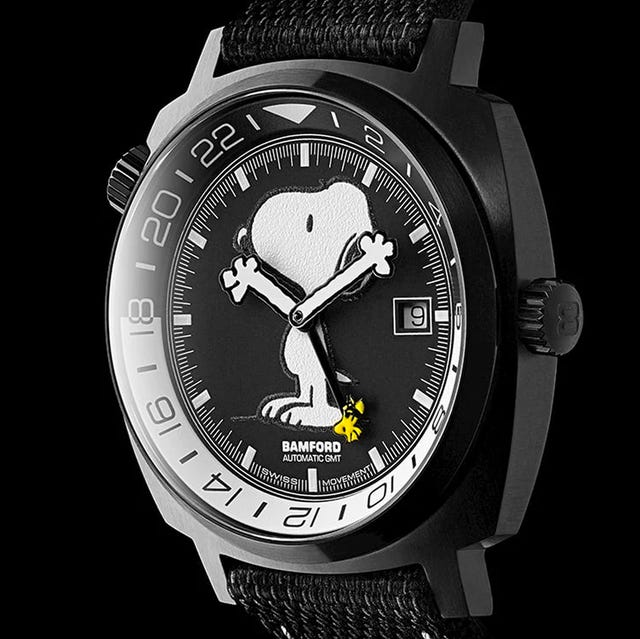 Amidst the nightmarish turmoil that has been 2020, you'd be forgiven for missing a celebration that has somewhat flown under the radar: the 70th anniversary of beloved American cartoon Peanuts. First published in 1950, Charles M. Schulz's iconic cartoon reaches millions of readers around the world and is so firmly cemented in the zeitgeist that it's transcended its American roots to become a truly global phenomenon.
Charlie Brown and company are no strangers to watch dials, but this year has seen a relative explosion in Snoopy and Charlie Brown-adorned timepieces. Here are some of our favorites from Bamford, Omega, and Timex.