You Can Buy This Hyper-Rare Ford Concept Car, But There's a (Big) Catch
Just think of it as a conversation piece.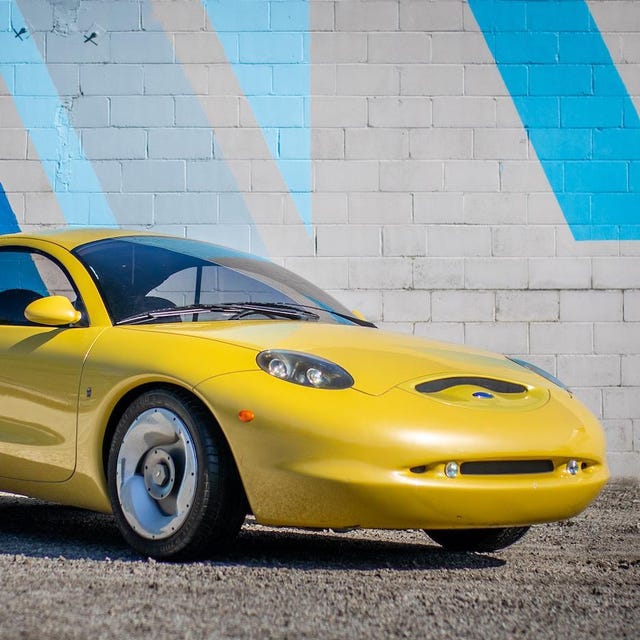 Almost everyone who's ever gone to an auto show has dreamed, however briefly, of parking one of the wild concept cars they see in their driveway. Unless you're Jay Leno, that's a pretty unrealistic dream.
Still, every now and again, the opportunity pops up for us mortals to actually buy an honest-to-God concept car that once graced the halls of a convention center and wowed kids and adults alike. Right now, a one-off Ford concept car is up for grabs on Bring a Trailer...but, as you might have guessed, there's a catch.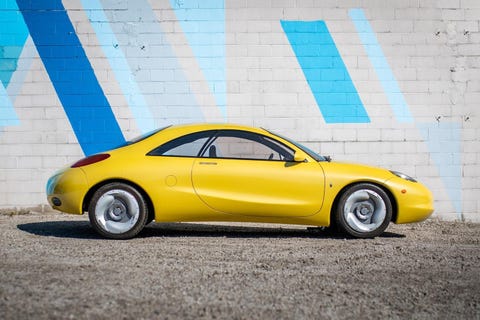 First, the good stuff. The 1996 Ford Ghia Vivace concept — currently living in Queens, New York until a new buyer takes it home — is a remarkable piece of 1990s-era automotive design, a neo-Jetsons teardrop of a car that seems like a refugee from a deleted future timeline. It'd make a fine addition to any car museum.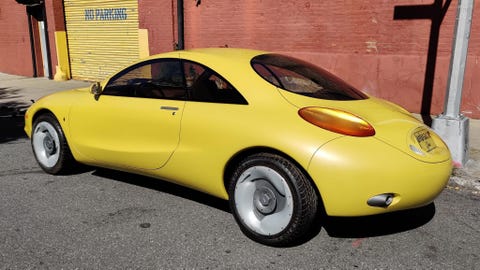 The car was based off a Ford Mondeo (a.k.a. Ford Contour) platform, but the yellow fiberglass body was developed in conjunction with Carrozzeria Ghia in order to explore new design techniques for cars with aluminum space frames. The car is a little the worse for wear, with small scratches adorning it here and there, but overall it's in fairly good shape for a machine that's sat in warehouses for a quarter-century.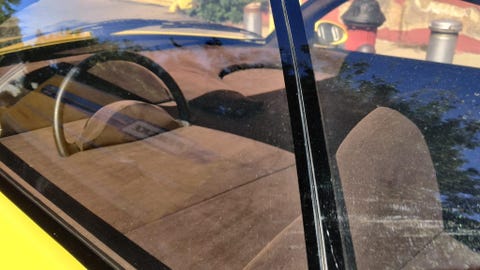 ...this car doesn't have an interior. The doors don't even open.
Plus, not only does it not have a powertrain, the front wheels don't even steer; you have to roll it around on dollies if you want to move it.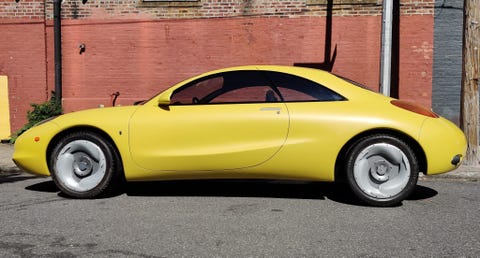 Given that, perhaps it's unsurprising that the high bid on the car currently sits at just $500. (It's going without reserve, so it's possible someone could actually take it home for five sawbucks.)
Still, with six days remaining on the auction, it seems likely that bid will rise before the hammer falls. And let's face it...if you had a couple extra grand lying around and a nice spot to put this Ford, it'd make a pretty cool piece of garage art.
The Best Winter and Snow Tires You Can Buy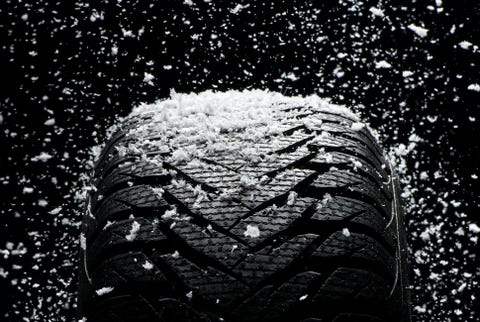 Read the Story

We picked the best tires to help you stay mobile through the winter months.