Every product is carefully selected by our editors. If you buy from a link, we may earn a commission.
The 8 Best Beard Trimmers You Can Buy in 2022
We tested options from Wahl, Philips Norelco, Braun and more to determine which beard trimmers worked best and delivered the clearest definition.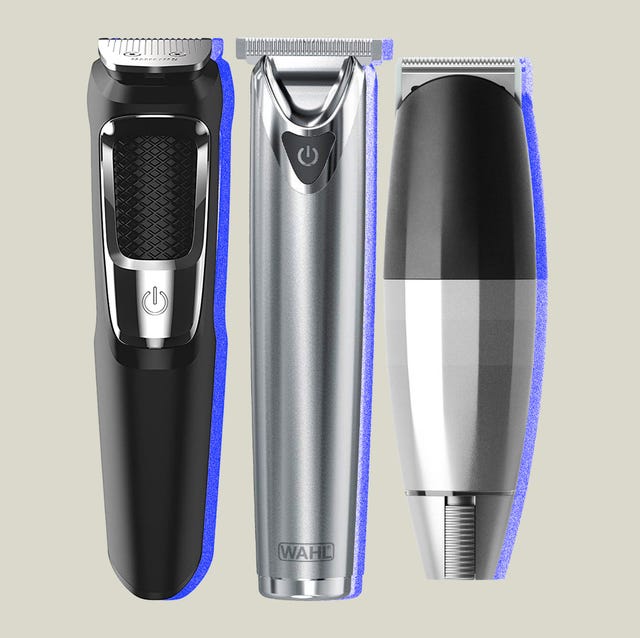 An electric beard trimmer is a necessity for maintaining facial hair. The best ones are intuitive and offer a range of settings for general hair trimming and precision touch-ups.
In recent years, advances in rechargeable batteries have allowed for cordless trimmers to run up to an hour or more. Many beard trimmers on the market also utilize blades that require very little upkeep — as a general rule: look for self-sharpening steel blades that don't require oil before each use.
Simply put: Get a device that trims wet or dry, holds a long portable charge and has enough attachment heads so that you can trim to whichever length(s) you desire. The more customizable your options, the more you'll get out of the device over the years. Many trimmers come with interchangeable heads that allow you to clip stray hairs, cut clean lines, and define the borders of your cheeks and neck.
Why You Should Get a Beard Trimmer Over a Regular Razor
"To keep the beard the desired length, trimming with an electric clipper and a guard is definitely the way to go," Mike Gilman, the founder of Grooming Lounge, says. But be warned, he adds, it's "best to have the trimmer follow the grain of hair growth — which is usually downward to a degree. Going against the grain and pushing too hard can leave bald patches."
Questions to Consider First
Trust Mike, and get an electric clipper. But first, answers these questions to find which will work best for your face. When and where will you be using it? Are you maintaining the same beard you've had for years and just need a one-trick pony? Do you alternate between short and long styles and need a trimmer that offers a lot of variety? Will you take your trimmer on business trips or are you leaving it in a bathroom cabinet? Finally, what's your budget?
No matter how you answered any of these questions, our picks have you covered. Find your go-to groomer below.
The Best Beard Trimmers
This content is created and maintained by a third party, and imported onto this page to help users provide their email addresses. You may be able to find more information about this and similar content at piano.io