Every product is carefully selected by our editors. If you buy from a link, we may earn a commission.
The Best Boots for Men
This guide to the best boots for men covers nearly every category, including work boots, Chelseas, chukkas and more.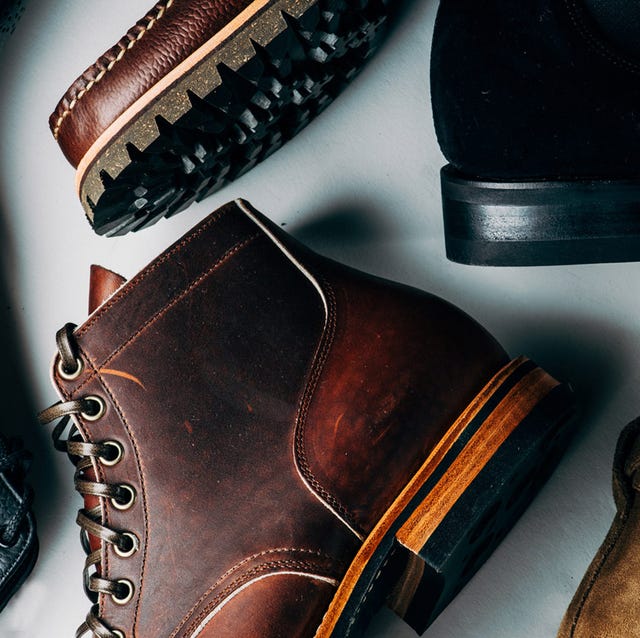 Boots always seem to get more done than shoes. While shoes are busy arguing semantics in a boardroom, boots are out in the garage actually doing work. Shoes spend their weekend shanking golf balls while boots are going over, around and through every surface on Earth. Boots have long belonged to the movers and shakers of history, and I'll be damned if that isn't about everyone. No matter whether you're wandering out into the woods to do "real" work or simply walking yourself around the corner for a coffee, boots guarantee you'll get there.
Below you'll find a links to shop all of our favorite boots. There are Chelsea boots, rain boots, snow boots, cowboy and desert boots, too, but also a dozen more. Be warned, this guide does not only delves into the best picks from each of these pillar categories, but also serves as a broader breakdown of the best brands. These are the places you should be buying your boots from. Why? Because we've tested enough boots to know there's a serious gap between good and bad, what will do the trick and what won't survive a wet-season hike.
We've highlighted the brands we recommend and the models from there we like, leaving you with the tools to make an informed purchase. But remember, always check the sizing standards for your chosen brand before ordering.
Boot Brands You Should Know
Shop the Best Boots for Men
This content is created and maintained by a third party, and imported onto this page to help users provide their email addresses. You may be able to find more information about this and similar content at piano.io