If Singer Customized Volvos, They'd Probably Look Like This Gorgeous Restomod
Take one sexy classic Volvo, and give it a chassis and engine worthy of a modern sports car.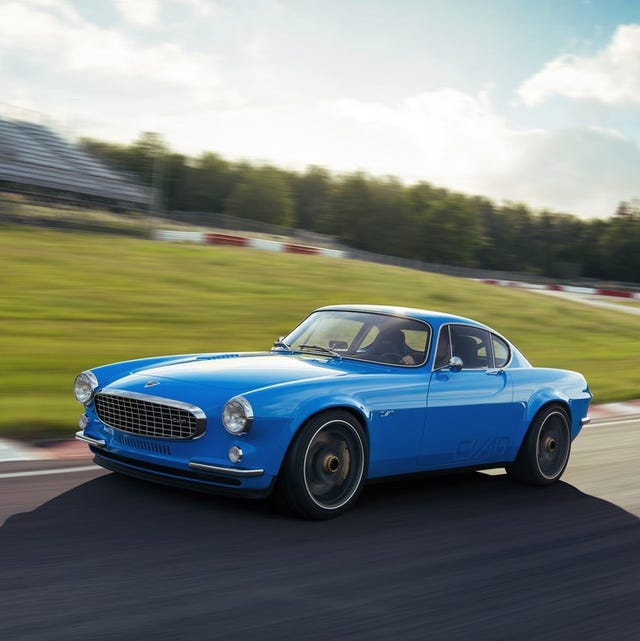 Over the past decade-plus, the folks at Singer Vehicle Design have made quite a name for themselves restoring — or as they like to put it, "reimagining" — vintage Porsches, bringing modern technology and world-class craftsmanship to 964-generation 911s without sacrificing their original style. Indeed, Singer's notoriety has led many an enthusiast to indulge in what might be called "speculative Singerization" — spitballing what other cars of yore might benefit from a similar treatment.
Well, if anyone ever wondered what it would be like if someone did to a Volvo P1800 what Singer does to classic 911s...wonder no more. Not only have the folks at Cyan Racing done so, but you might even be able to buy one, if you want.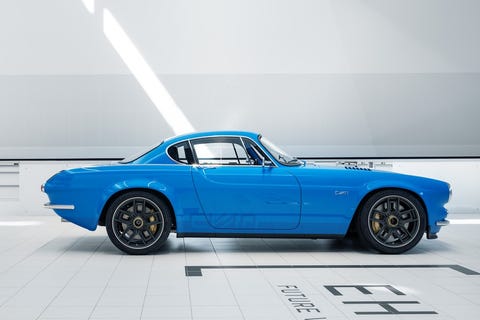 The Volvo P1800, in case you're unfamiliar, is an Italian-designed 2+2 gran turismo made from 1961 to 1973. Like most cars of the era (and almost all great GTs), it boasts a front-engined, rear-drive layout.
The car originally gained fame from its co-starring role alongside Roger Moore in the TV series The Saint, but it's more than just a looker; a P1800 also happens to hold the Guiness record for most miles traveled by a car, with one much-loved example covering more than 3.2 million miles in its lifetime.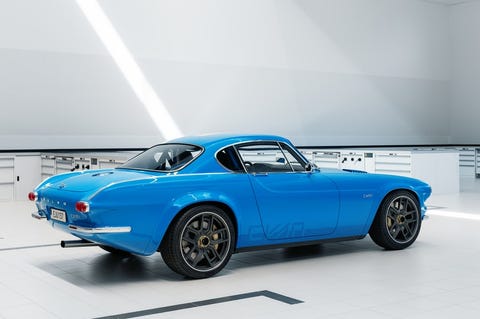 The 2020 Volvo P1800 Cyan restomod keeps the classic shape, but Cyan Racing subtly modified it here and there to better reflect modern sensibilities and advances. The greenhouse of the new steel-and-carbon-fiber body has been slightly shifted, while the track has been widened and larger wheels have been outfitted, as well.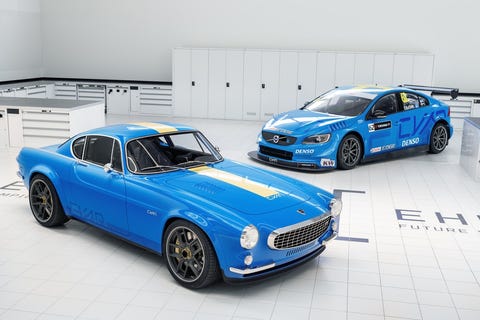 That race car isn't in the backdrop of this picture by coincidence; that's Cyan Racing's Volvo S60 TC1 race car, which donated its potent engine to the restood P1800.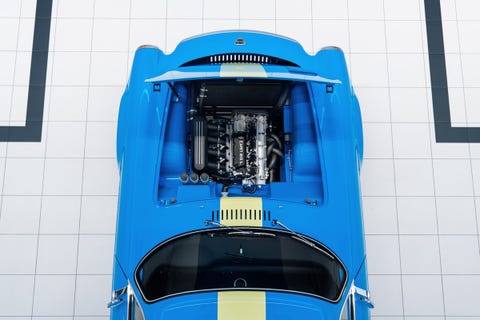 The 2.0-liter turbocharged inline-four shares the same number of cylinders as the P1800's original motor, but it makes far more than stock; while stock cars made between 100 and 130 horsepower, the race car-derived unit pounds out 420 horses and 336 pound-feet of torque.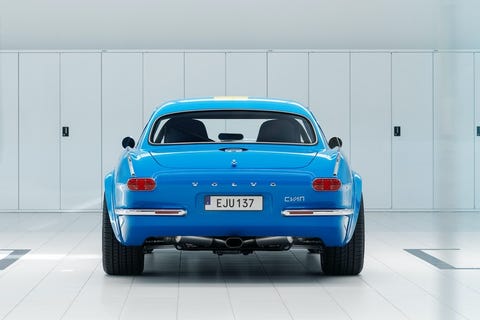 In spite of additional high-strength steel and carbon fiber reinforcements to the body and a titanium roll cage, the P1800 Cyan weighs in at just 2,178 pounds. That gives it a better power-to-weight ratio than a Porsche 911 Turbo S.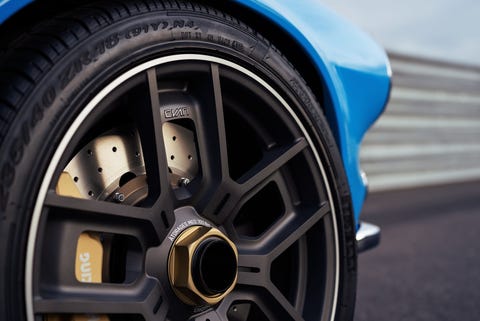 The 18-inch wheels might be small by modern standards, but they're huge compared with the type originally outfitted to most vintage cars. Pirelli P Zero rubber helps the center lock rims grip the road.
The Best Winter and Snow Tires You Can Buy
We picked the best tires to help you stay mobile through the winter months.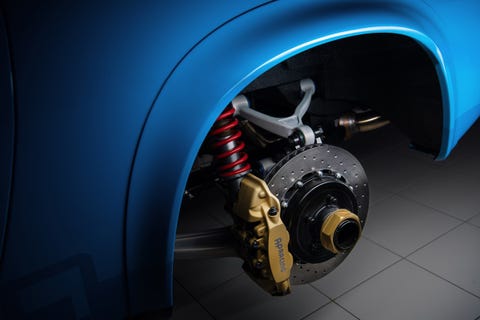 Four-piston brake calipers lie at all four corners. Handling duties are attended to by a double wishbone suspension front and rear, along with adjustable dampers and front and rear anti-roll bars.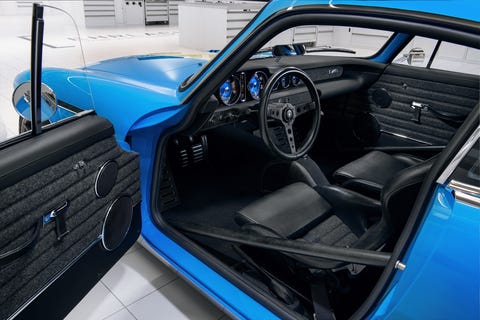 The interior has been subtly but thoroughly updated as well, with new racing seats and harnesses added along with the new, retro-looking upholstery.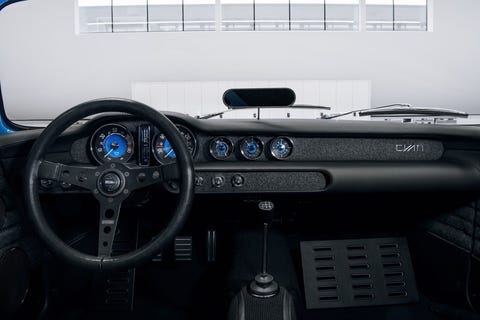 Custom digital and analog gauges round out the package inside, bringing a dash of the exterior's blue to the guts of the car. And there's a period-appropriate long shift lever for the five-speed manual, of course.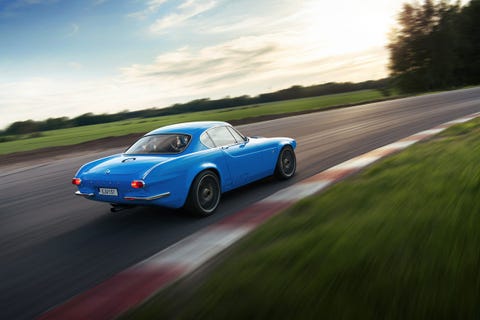 While the Volvo name may be on the car's rump, and Cyan may work with Volvo often, the car is being marketed as a Cyan Racing product — so don't expect to be able to service it at your local Volvo dealership. You can, however, buy one for an unspecified sum; just start by firing an email off to info@cyanracing.com.
The Best Travel Mugs Money Can Buy
When you're on the go or off on a big adventure, a top-notch coffee keeper is critical — and these picks are just perfect.