The 2021 Lexus RC F Fuji Speedway Edition Is Fun, But Really Expensive
A big rear wing and a boat load of carbon fiber, sure, but still very much a Lexus — for better or worse.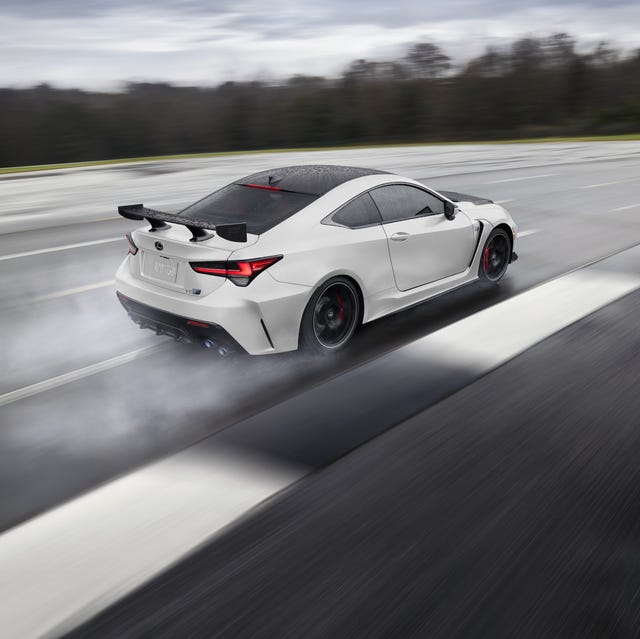 What is the Lexus RC F Fuji Speedway Edition?
Well, let's break that down a little. The RC is Lexus's compact coupe; the RC F is the high-performance version of said coupe, packing 472 horsepower from a naturally-aspirated 5.0-liter V8. The RC F Fuji Speedway Edition — a nod to the Japanese race track — is a very limited edition appearance and weight reduction package for that V8-powered coupe.
Going full Fuji nets you Brembo ceramic brakes, a titanium exhaust and copious amounts of carbon fiber on the hood, rear wing and roof. Lexus says the RC F Fuji Speedway Edition will accelerate from 0-60 mph in a very specific 3.86 seconds — about 0.2 seconds faster than the run-of-the-mill RC F.
Is the RC F Fuji Speedway Edition new?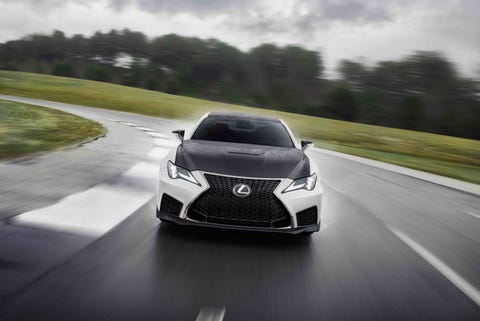 What makes the RC F Fuji Speedway Edition special?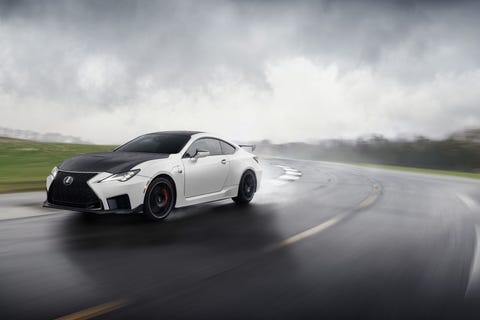 Lexus's naturally-aspirated 5.0-liter V8 is great. It's powerful, resonant and gratifying to drive. Any car packing that powerplant is more special because of it. But then again, you can get that motor in any RC F (as well as in the IS 500 and LC 500).
Besides the engine, the Fuji Speedway Edition mostly stands out for the exclusivity of a limited edition and the cooler, more aggressive appearance.
What's this Lexus like to drive?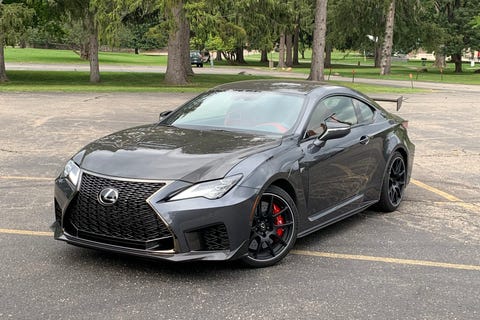 The RC F Fuji Speedway Edition can't escape being a Lexus — which can be both an asset and a detriment. Reading the description of the car sounds great. In practice, it's fine. But it's not as sporty, incisive and appealing as its brand-halo-sports-car status and giant-rear-wing-plus-carbon-fiber package would have you expect. You just wish the RC F had a bit more Supra 3.0 about it, since it's more expensive.
The car is quick in a straight line. And the 5.0-liter V8 engine sounds magnificent when you fully let it loose. Of course, it's hard to do that with any frequency on a public road.
A counterpoint in the RC F's favor, however, is how comfortable, steady and Lexus-like it is driving around town as a daily driver — much more so than many track-focused cars.

What's the Fuji Speed Edition like inside?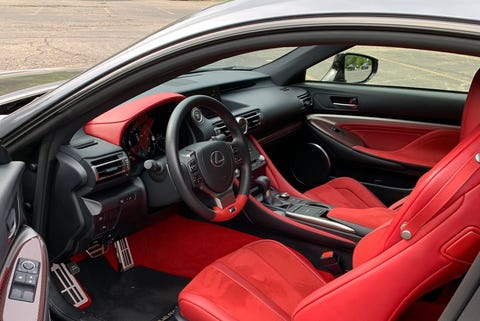 Much nicer than you would expect from a serious sports car... but just what you would expect from a Lexus. Any desire to save weight with the RC F Fuji did not include ditching the 10-way power-adjusting Circuit Red Alcantara leather-trimmed front seats. I did, just barely, get my two kids in car seats into the back for a trip to my parents' house. The trunk isn't huge, but I suspect it could hold a set of golf clubs.
The RC F Fuji still has the old (and not especially beloved) Lexus touchpad in lieu of a touch screen. You get used to it...though it remains annoying. You do get a quite nice Mark Levinson sound system run through it, however.
How much does the Lexus RC F Fuji cost?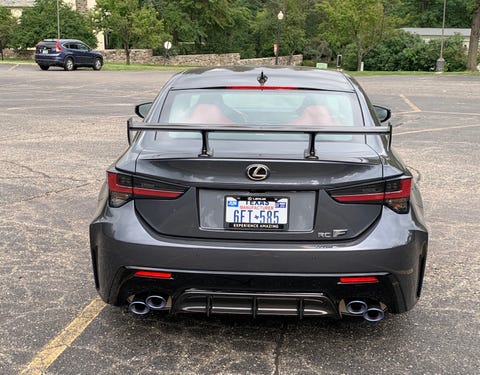 A [bleep]-ton. The base Lexus RC starts at $42,220; level up to the RC F and you're starting at $65,795. The Fuji Speedway Edition package rockets the price up to $97,100. My tester, all told came out to $103,250.
That's a lot to pay for carbon fiber and saying you bought the Fuji Speedway Edition. There's a reason Lexus only allocates 60 of these things per year.
You can get a lot of sports car for $100,000. You can get a lot of luxury car for $100,000. And even if you're hell-bent on getting a sporty Toyota/Lexus, you can upgrade to the LC 500 for that price — or load up a Supra with enough left over for a reasonable family car.
What are some Lexus RC F Fuji Speedway Edition alternatives?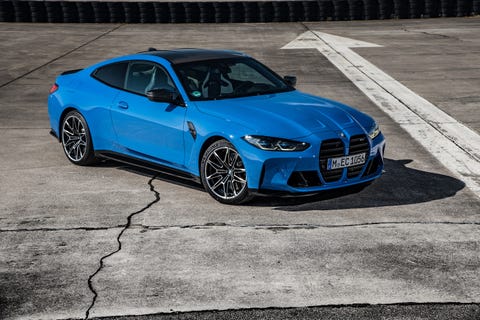 2021 Lexus RC F Fuji Speedway Edition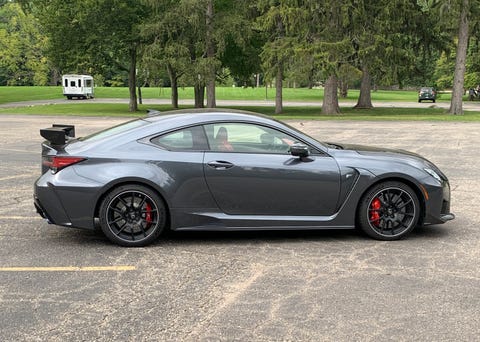 Powertrain: 5.0-liter V8; 8-speed automatic; rear-wheel drive
Horsepower: 472
Torque: 395 lb-ft
EPA Fuel Economy: 16 mpg city, 24 mpg highway
Seats: 4
The BMW M4 Is, Thankfully, the Fun Sports Car It Needs to Be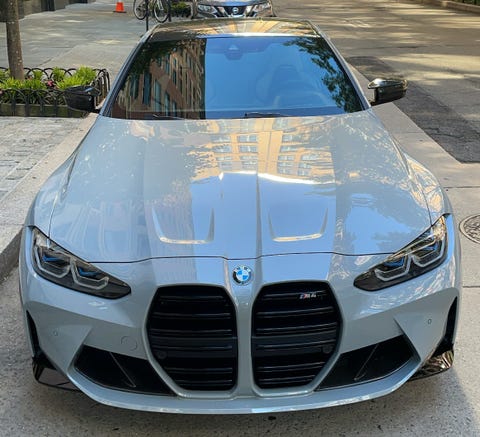 If you can get past the face — and that's a big if — there's a lot to like.
This content is created and maintained by a third party, and imported onto this page to help users provide their email addresses. You may be able to find more information about this and similar content at piano.io