Every product is carefully selected by our editors. If you buy from a link, we may earn a commission.
The Best Convertible Car Seats of 2022
One seat to get you from infant to adolescent.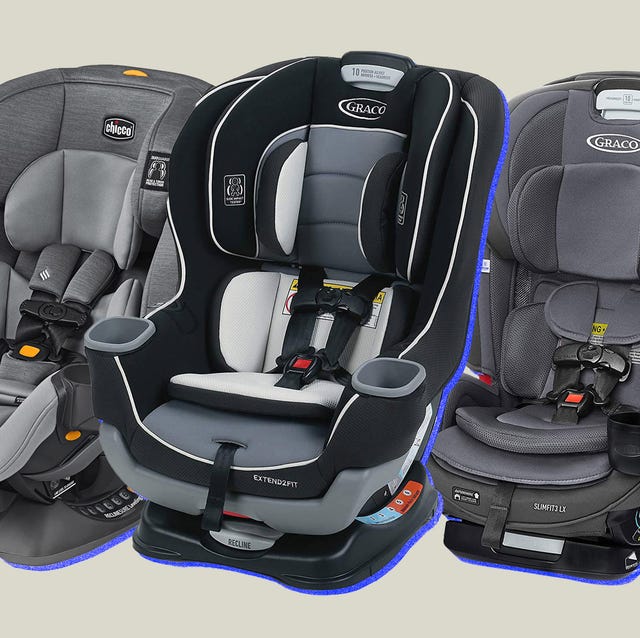 Many new parents begin with an infant car seat. Infant seats are versatile, portable and, importantly, let you transition your sleeping child from house to car to stroller without waking them up. But after that first year, an infant outgrows the infant seat. The next step is a convertible car seat.
Convertible car seats are — as the name suggests — adaptable. These seats can accommodate infants with extra padding. But they also convert to rear-facing and eventually (after the child reaches 40 pounds) forward-facing toddler seats. An all-in-one seat convert to booster seats when needed, accommodating children up to 100 pounds or more. Yes, that's how long children are in car seats now.

What to Look For in a Convertible Car Seat
3-in-1: Convertible car seats switch from rear-facing to forward-facing. 3-in-1 seats do that and transition into a booster seat. On paper, it saves you a purchase. In practice, booster seats aren't that expensive relatively and the transition from forward-facing to booster could be five to six years away.

Cleaning: Children spill things frequently. The best convertible car seats will have fabric that is easily cleanable if not removable for machine washing.
Comfort: Toddlers have no hesitation about letting you know when they're not comfortable. They can't appreciate the finer points of Alcantara leather. But they do know whether straps are too tight or parts of the seat are scratchy. Added ventilation to keep the seat from getting too hot is always a bonus.
Installation: The absolute last thing you want as a parent is more stress. Look for a seat that is easy to install and easy to install again when you have to move it. Seats that are bulky and heavy will be more unwieldy to deal with. Setting up the seat safety using the LATCH system should not require sweat. Converting the seat between phases should be simple and intuitive.
Safety: All car seats sold in America must meet federal motor vehicle safety standards. Seats from major brands sold from reputable outlets will display that information prominently; be wary of cut-rate prices and buying used. Some seats promise additional safety features above and beyond those required.
Width: Car seats take up a lot of space. But certain seats are designed to be particularly narrow, making it easier for parents to fit three across the second row or use the other two seats for human or canine passengers.
How We Tested the Best Convertible Car Seats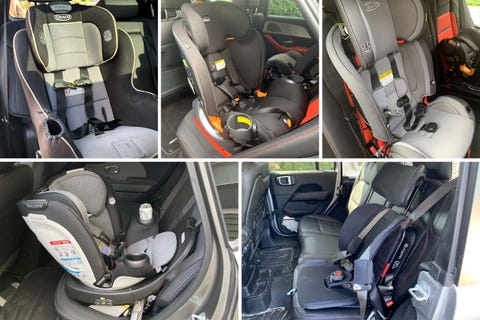 We enlisted multiple Gear Patrol parents to test the best convertible car seats. New seats were tested with our children in real-life conditions ranging from everyday school runs to family vacations. Staffers also provided thoughts on seats they currently own.
We tested seats looking primarily for those that were easy to use, easy to install and comfortable for children. We also looked at long-term durability for seats that staffers owned.
We did not simulate crash testing to assess manufacturer safety for obvious reasons. But all seats tested meet NHTSA safety requirements.
Best Convertible Car Seat for Small Cars
Evenflo Gold Revolve360 Rotational Convertible Car
15 Essential Pieces of Gear for Overland Adventures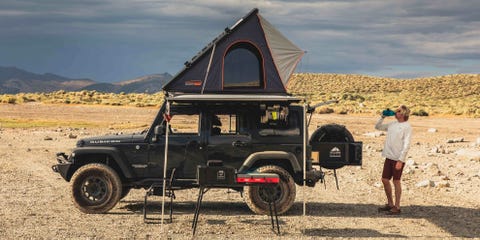 Buying that awesome off-roader is your first step towards a dream overlanding vacation. Here's the gear you need to stay comfortable and safe.