Every product is carefully selected by our editors. If you buy from a link, we may earn a commission.
These Are the Best Motorcycle Gear Deals You'll Find All Week
Looking for a deal on a new helmet, jacket, gloves or something else? Look no further.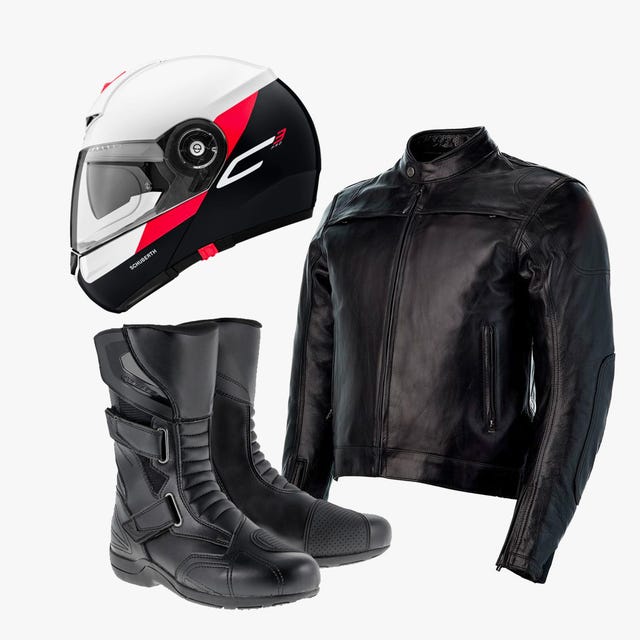 The calendar is about to roll over into October, which means for many of us in the northern part of the United States, we're about to enter one of the greatest times of year for road tripping and motorcycle riding: foliage. Sure, "leaf peepers" may get a bad rap for clogging up the roads, but let's face it – few sights in nature can compare to the colorful beauty of a once-forest exploding into vibrant reds, golds and oranges. We'll fully admit to occasionally letting our speed drop below the limit in order to soak it all in.
Of course, if the cool air and changing leaves have you tempted to spend more time than usual on your motorcycle, it's probably a good time to consider snagging some new riding gear. After all, safety gear has a life cycle; even when unused (as you hope it would be), you ought to replace your helmet every half-decade or so. (Besides, you don't want to be the one riding around with an old, outdated piece of gear when everyone else has new stuff, right?)
And to make it easier than ever to treat yo'self, we've rounded up some of the best riding gear and motorcycle equipment deals to be found online this week and pulled them together into this handy buying guide. Check it out below; we'll bet you can find something worth bringing home and testing out this autumn.