Every product is carefully selected by our editors. If you buy from a link, we may earn a commission.
Sick of Beer but Not Into Hard Seltzer? Grab a Cider
Every season is "cider season."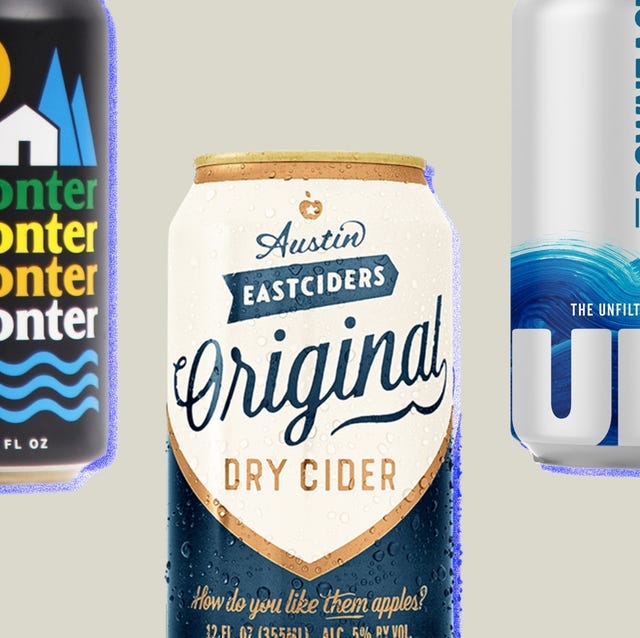 Hard cider doesn't always get the respect it deserves. For some, it too closely resembles apple juice with maybe a tinge of booze. And they can be right. Grocery store staples like Angry Orchards and Woodchuck Cider do lean towards the sweeter side, but with a category of booze that's been around since Julius Caesar was alive, you're bound to find some real winners.
"Cider suits so many occasions," Greg Hall, founder of Virtue Cider, says. "It can be as crisp and refreshing as a pilsner at a ballgame or a backyard barbecue. Traditional cider is tart and complex, and it pairs well with so many cuisines — I dare say — just as well as fine wine."
In the booze world, Hall's a bit of a legend. His father founded Goose Island Brewery, of which the younger Hall was a brewmaster for 20 years. During a tour of English Breweries, Hall tells us he happened upon a cider festival (yes, those cider festivals are a thing.)
"I was struck by all the different ciders that were being poured, all made with nothing but apples. Dry, sweet, crisp, funky, barrel-aged — many of the same flavor notes in our beers. I knew that night making cider was in my future," Hall says.
Cider takes a lot of good from a few alcohol categories. As Artifact Project Cider's co-founder and cidermaker Soham Bhatt says, "it's the perfect mix of lower alcohol, complexity of flavor and spritely acid to keep the mouth watering." All it takes are a few apples and coming at it with the idea of making something delicious. Sometimes apples aren't even the only thing that goes into cider. Cideries are willing to take liberties like adding other fruits or even hopping its brews like a beer.
"Just like grape wine, the various ways we treat and select the apples is how we achieve different outcomes," Bhatt says. "Beer is brewed, and it's basically fermented wheat tea. Cider is like beer mostly in presentation. It's a simple drink and like brewers, we're generally a little more open-minded than winemakers when it comes to infusing different flavors in addition to apples."
Here are the best you can buy right now.