Every product is carefully selected by our editors. If you buy from a link, we may earn a commission.
You're Not as Tall as You Think. These 9 Stepladders Will Help You Reach Greater Heights
Stop tip-toeing when a stepladder can take you higher.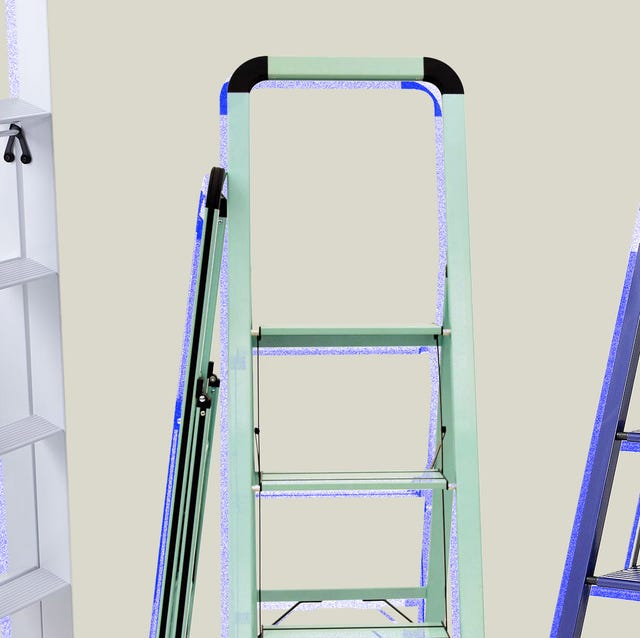 If you can touch your ceiling, your home is either too small or you're too tall — perhaps both. At 5-foot 9-inches, I'm about average height and there are still cabinets in my home that are beyond my reach, even when I'm on my tippy-toes. To reach the top shelf, I need help. A chair, perhaps? No. Worker's Comp organizations make posters that say "Don't you dare stand on a chair" on them. You can even read hundreds of falling-from-chair horror stories in the Occupational Safety and Health Administration's accident log. Climbing on the counter is similarly daunting.
The solution is a nice-looking stepladder, which you might (wrongly) believe to be an oxymoron. Usually relegated to the garage, the unsightly contraptions hide in darkness, gathering cobwebs and dust, until there's a top-shelf conundrum. How about we skip the garage bit? These nine stepladders will help you move up in the world and don't look terrible doing it.
The Best Stepladders of 2022
This content is created and maintained by a third party, and imported onto this page to help users provide their email addresses. You may be able to find more information about this and similar content at piano.io