Every product is carefully selected by our editors. If you buy from a link, we may earn a commission.
The 7 Best Weed Killers to Clean Up Your Yard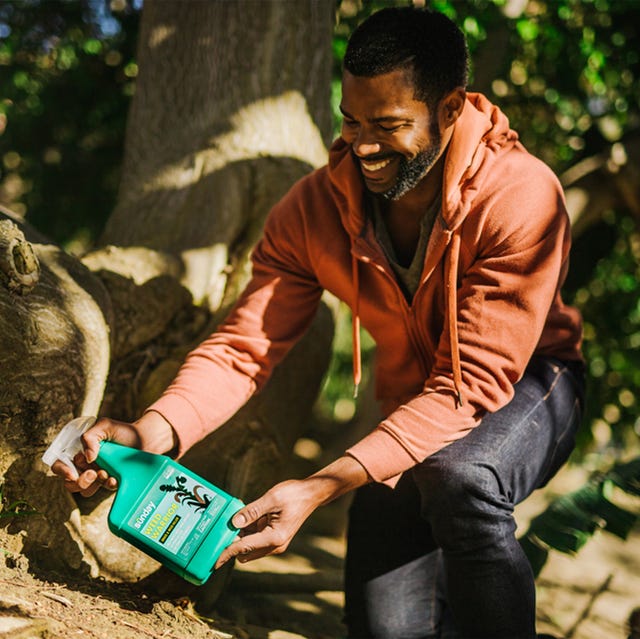 Not everyone is lucky enough to own a yard. Or an outdoor garden. Or a lawn. And while having that beautiful outdoor space is like the ultimate adult flex, they also come with a bit of trouble: weeds. Weeds, the invasive plants and not, you know, weed, are a troublesome group of vegetation — of which includes varieties such as crabgrass, dandelions and ragweed, among many others. Not only are they an eyesore among your well-planned garden, but they can horde nutrients, overrun your garden and even be harmful to you.
You can definitely pluck out weeds on your own — though gloves are a must since some weeds are toxic and can cause a rash — but for those with acres of property or those who are just averse to the manual labor, weed killers are the way to go.
Weed killers entered the national discussion when in 2020, Roundup maker Bayer agreed to pay over $10 billion in settlements from cases claiming the glyphosate, the foundation of Roundup, caused non-Hodgkin's Lymphoma. The link between whether or not glyphosate is connected to cancer is unknown. The World Health Organization deemed glyphosate as a "probable carcinogen," while the Environmental Protection Agency said it's "not likely" to cause cancer. We narrowed down our list of the best weed killers to those that don't contain glyphosate, and found these to be the seven best weed killers of 2022.
What to Look for in a Weed Killer
Targeted Weed Killing vs. Non-Selective Killing
Some weed killers are meant to kill just one type, or many types, of weeds upon contact. For example, Sunday makes a dandelion-specific killer (aptly named Dandelion Doom), to only kill that variety of weed. Targeted weed killing is good for those who know exactly what type of weed is terrorizing their property, and it makes it safe to use in the presence of plants, grass and other desirable vegetation. Non-selective weed killers does just what it sounds like — kills whatever greenery it comes in contact with.
Ready-to-Use vs. Concentrate
All of the weed killers, save for the blow torch and manual puller, are ready-to-use. On the other hand, concentrates require the user to manually dilute the solution, which can help stretch product and also allow for tailoring weed-killing strength.
Always Read the Safety Labels
Safety labels are there for a reason. Whether or not a weed killer has chemicals in it, it's always important to make sure you're using the weed killer properly. Not all are safe to use in the presence of pets and children, and you should be aware of how long you should wait after applying weed killer before it's completely safe to be in the vicinity again.
The Best Weed Killers of 2022
This content is created and maintained by a third party, and imported onto this page to help users provide their email addresses. You may be able to find more information about this and similar content at piano.io