Every product is carefully selected by our editors. If you buy from a link, we may earn a commission.
The Best Mountain Bike Shorts for Every Type of Rider
Saddle up in style and comfort with our top MTB short picks.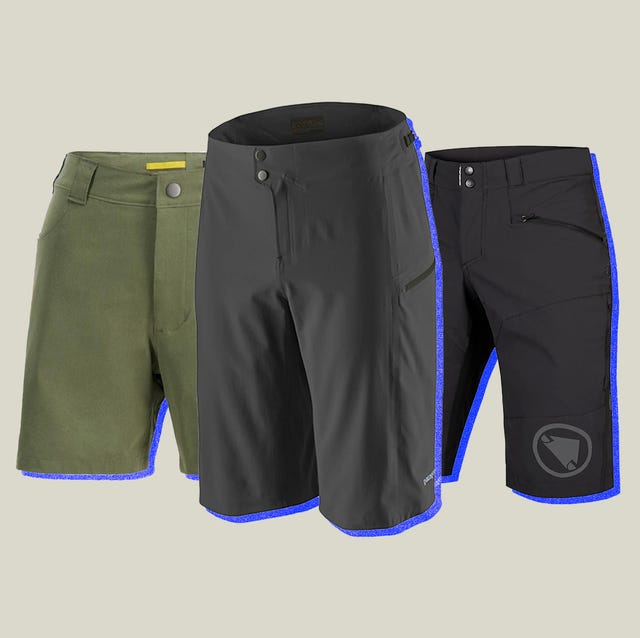 Anyone that's experienced a sweltering day on their bike knows that a good pair of mountain bike shorts are worth their weight in gold (and then some), but in fact, most mountain bikers will opt for shorts rain or shine. Even if your teeth are chattering at the beginning of your ride, it's hard to pass up the unencumbered movement and flexibility a pair of shorts bring to any mountain biking trail. If you're due for a new pair or are just beginning and don't know where to start, we've got you covered.
What to look for in mountain bike shorts
Shorts are appealing thanks to their low-maintenance vibe: you put them on, hop on the bike and generally, that's about it. However, there are a few key features you should pay attention to while shopping that can make or break your next ride: weight, materials and liners.
Mountain bike shorts generally sit between seven and 15 ounces, although there are outliers on each end of the spectrum. A good pair of mountain bike shorts will make use of technical fabrics like nylon, elastane and polyester to achieve a balance between weight and durability. Like many outdoor items, mountain bike shorts are only getting more technical, lighter and efficient, but it's still worth noting what yours are made out of, and how the weight will feel on your ride.
Most of the shorts on our list don't include a liner: it's often easier to layer the liner of your choice under whichever pair of shorts you're rocking that day. Being able to choose the liner that works best for you, or opt out of one completely, allows for more customizable comfort.