Every product is carefully selected by our editors. If you buy from a link, we may earn a commission.
Wythe New York Is an Emerging Americana Gem
Peter Middleton is designing menswear for a new generation — but with vintage textiles front of mind.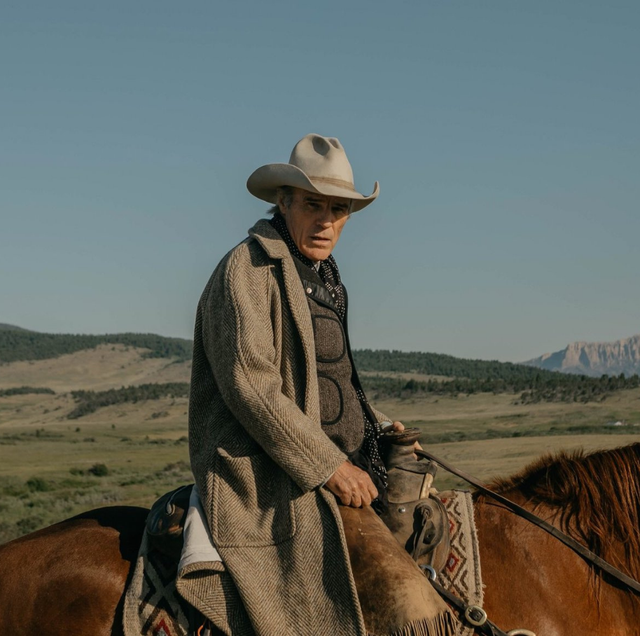 Designer Peter Middleton posits his brand, Wythe New York, as water for menswear shoppers thirsty for clothing with soul — people who recognize quality design, material and messaging when they see it. "You can still find an oxford shirt or a sweatshirt, but a lot of brands miss the boat," Middleton told Robb Report. "It doesn't feel right. It doesn't feel the same."
"How many freakin gray crewneck sweatshirts are out there?" Middleton asked GQ. "Millions. And when you sit down and you're like, man, what does this garment really mean? Why is a gray crewneck sweatshirt a wardrobe staple? Why has this stayed with us for so long? Why does it resonate with everyone?"
He's keen to asking questions, but his brand answers just as many — for him at least. He sees a menswear scene rife with holes. The holes, he says, are driving people toward vintage, "because there is a soul to these garments. You can see it in the way they've been worn, the way they've been washed."
Referencing his time working in fabric research for Ralph Lauren, Middleton makes design decisions based on color and texture. He strives to replicate the intangibles that make vintage clothes so interesting — the way they tell stories through scuffs and scrapes. Fit's obviously important, too. His tailoring sensibilities skew southern, but they're authentic: He's Texas-raised, but it took time spent separated from his roots to realize he actually liked traditionally Western wears (like Pearl Snap Shirts).
Texas-raised, New York-built.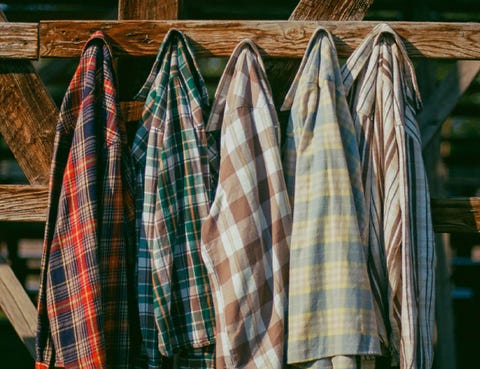 In New York, Middleton learned to love things like Shetland sweaters, heavy-duty overcoats, moc toe loafers and life upstate. He used Maine, the Appalachia and Upstate New York as inspiration for his Spring/Summer 2021 collection, Camp Friendly Pines, which nods to "the fun and playfulness of the early Adirondack summer camps." It features graphic sweatshirts with traditional necklines that are washed until they felt like velvet; sweatpants that went through a similar treatment; and a jacquard overshirt made with unbleached and undyed cream cotton yarn with a tree line motif across the back.
For Fall/Winter 2021, Middleton's pushed Wythe even further west: to Montana, where photos for the collection's lookbook were captured. It's yet to drop, but it'll include Pearl Snap Flannel Shirts, Shetland Sweaters, a knit vest, at least two overcoats and, from what we can tell, a jumpsuit and a few hats. The collection was designed in New York, Middleton isn't shy to admit, but the clothing feels strangely at home in Montana, draped on the back of a well-dressed jockey riding his horse into the distant mountains.
Middleton's lessons learned at Ralph Lauren manifest in his own brand: Always pay attention to the details and value craftsmanship over catering to trends. But it's Lauren's biggest strength that I'm impressed — honestly elated — to see Middleton embrace: worldbuilding. Wythe feels both new and old and never out of place. It's a brand with built-in lore (cuts that reference classic clothes, materials that feel vintage) — and an innate ability to make you yearn for life outdoors, even when the designer's living in the city.