Every product is carefully selected by our editors. If you buy from a link, we may earn a commission.
These Brands Are Changing the Way We Treat (and Talk About) Acne
Gone are the nuclear creams that rid acne but damage everything else in its path. Meet the companies tackling acne in approachable ways.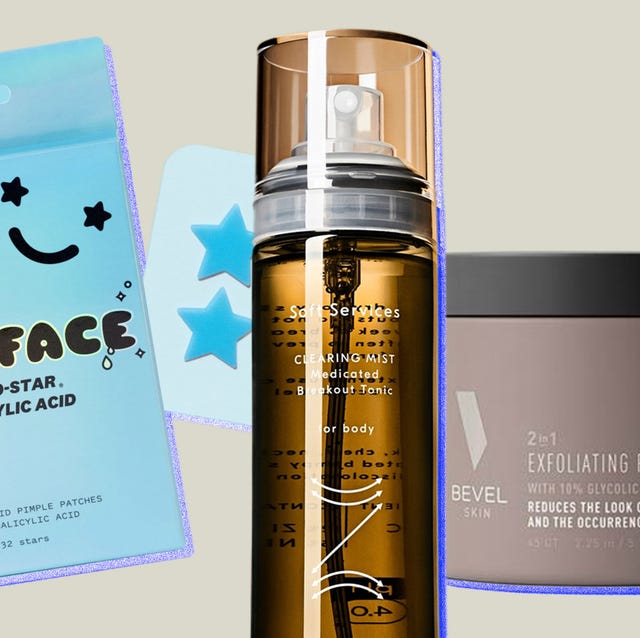 Contrary to popular belief, acne isn't your skin's death sentence. Everyone's faced a hard-to-hide pimple or set of stubborn blackheads before. But few brands act like it. They make acne seem like the end of the world — a condition that kills your confidence, keeps you from seeing friends or dates and damages your skin forever. Traditional brands use messaging that implies your breakout should be a breaking point, where you should panic and your skin should purge. But I'm here to clear the air: Nuclear acne treatments that sear the skin's surface into submission are no longer the sole way forward.
There's a new cohort of companies changing not only the way you treat acne, but the way you talk about it, too. Soft Services, Starface, Peace Out, Bevel and SolaWave obviously see acne as a problem but not one you should stress out about — that'll only exacerbate the issue. This new class of acne treatment brands makes manageable overnight patches that are as playful as they are potent; gentle pore-clearing sheets; high-tech red and blue light wands; creams that cover up while they clear; and serums that repair skin damaged by pimples prior.