Every product is carefully selected by our editors. If you buy from a link, we may earn a commission.
The Best Balms and Lotions for New Tattoos
Help your fresh ink heal with one of these hydrating formulas.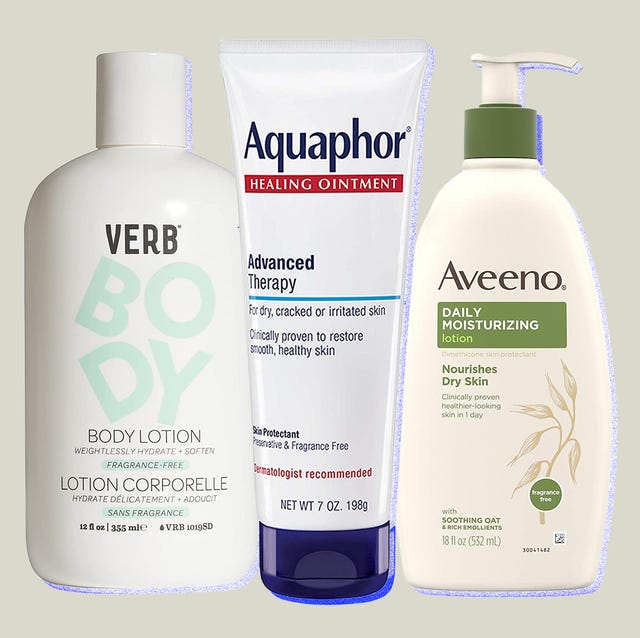 When you get a new tattoo, you have to let it heal: don't stick it directly into the sunlight, don't itch or scratch at it and don't skip the artist's recommended recovery plan. Sure, you might have a million tattoos, but aftercare is no joke — just ask anyone with a horror story to share. Although there are dry healing how-tos hidden in deep, dark corners of the Internet, if you don't moisturize the freshly-inked skin, it will dry out, drastically increasing the likelihood that the same skin will crack, and ink can come off with it when it flakes off.
What to Look for in a Lotion
It's important that if you use a generic balm or lotion, its formula is both unscented and safe for sensitive skin. Tattooed skin is delicate, albeit even damaged, some would argue. But that's the art of it all. Your skin is permanently altered, and if you want the ink to stick around, you'll need to be careful with the skin it's in.
There are plenty of lotions formulated specifically for tattooed skin, and you'll find several below. Often, they have restorative additives within, which help heal the skin faster. Others are meant for everyday use, long after the ink dries. You'll find those below, too.
How to Take Care of New Tattoos
According to tattoo artist and shop owner Carl Kuo from Mission Ink Tattoo and Piercing, these are the essential steps to any good recovery plan.
Let It Heal
As soon as you leave the shop, Kuo says, apply an ointment wrap — like Tegaderm. It should stay on for three to five days and should only come off if irritation occurs. That's when you know something's wrong.
Wash It
After the wrap comes off, it's important to wash the tattoo. You must do so using a gentle cleanser, though — no exfoliating body washes or bars or heavily-scented liquids. Go unscented, Kuo says, as it's the safest for sensitive skin.
Nourish It
Throughout the healing process, and long after the ink has dried, it's important to apply hydrators, whether in balm or lotion form. Both do the job, so it's really more about remembering to apply either daily. Repetition is your best defense against fading.
Protect It
It's always important to wear sunscreen, but especially so after you get a new tattoo. You should steer clear of excessive sun exposure for two weeks, Kuo says, and after that, an SPF lotion (30 or 45) is your smartest bet.
---