Every product is carefully selected by our editors. If you buy from a link, we may earn a commission.
The Best Dolby Atmos Soundbars to Upgrade Your TV's Sound
There are more soundbars that support Dolby Atmos and deliver a pretty epic home theater experience. These are the best of the best.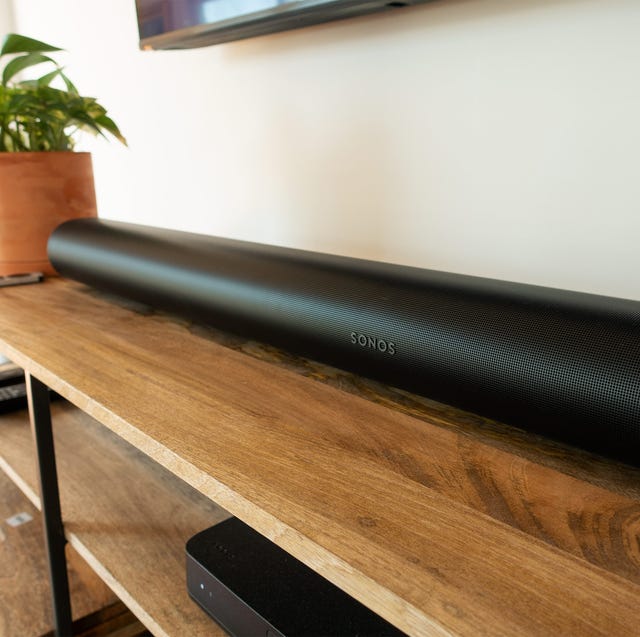 Soundbars are incredibly popular today — their sales exceed the rest of the home theater surround sound category combined — because they're affordable, easy to install, take up little space and can drastically improve the sound of your TV. More and more soundbars are also starting to support Dolby Atmos, which is one of the most sought-after features for anybody building a home theater system.
If you don't know, Dolby Atmos is an immersive audio technology. It creates virtual height and side channels that tricks your ears into thinking that sound is coming from all around you — left, right and above — instead of just right in front of you. It basically makes it sound like you're in a movie, rather than just watching it.
What to Look For
The brand ecosystem: When buying a soundbar, you're also likely buying into a brand's ecosystem. That's because many of today's soundbars support rear-channel speakers and subwoofers so that, down the road, you can turn a soundbar into a full surround sound system if you're willing to spend the extra dough. However, many of these soundbars only work with other speakers by the same company. For example, you can't pair a Bose soundbar with a wireless subwoofer by Sonos.

Upward-firing speakers: The best Dolby Atmos soundbars all have upward-firing drivers as they do a far superior job at creating virtual height and side channels and, ultimately, a more immersive sound experience. However, you can buy a more affordable Dolby Atmos soundbar, like the Sonos Beam (Gen 2), but it won't create quite as immersive sound.
Streaming support: Many of today's soundbars connect to Wi-Fi and support music streaming when the TV is off. You want to make sure that the soundbar works with your streaming method of choice (such as Spotify Connect or AirPlay) as well as the devices that you're streaming from. Some soundbars also support Bluetooth streaming.
Voice assistant: Many soundbars have built-in microphones and can be integrated with a voice assistant, such as Alexa or Google Assistant, so that they work as a large smart speaker. This allows you play music or get answers (about the weather or sports scores) with a simple voice command. And if you don't want an always-listening soundbar, then no problem — "smart" soundbars allow you to turn their microphones off.
Why You Should Trust Us
We've been writing about and reviewing audio products — including speakers, headphones, earbuds and other audio components that run the gamut from consumer to hi-fi — for near-on a decade. We also work with major brands and talk to experts within the audio industry. The below selections of Dolby Atmos soundbars are a combination of products that we've had hands-on experience with as well as products that are made by brands that trusted within the audio space.