Every product is carefully selected by our editors. If you buy from a link, we may earn a commission.
Which of Apple's AirPods Should You Buy?
We break down the key differences between the entry-level AirPods, AirPods 3, AirPods Pro (1st-Gen) and the brand-new AirPods Pro (2nd-Gen).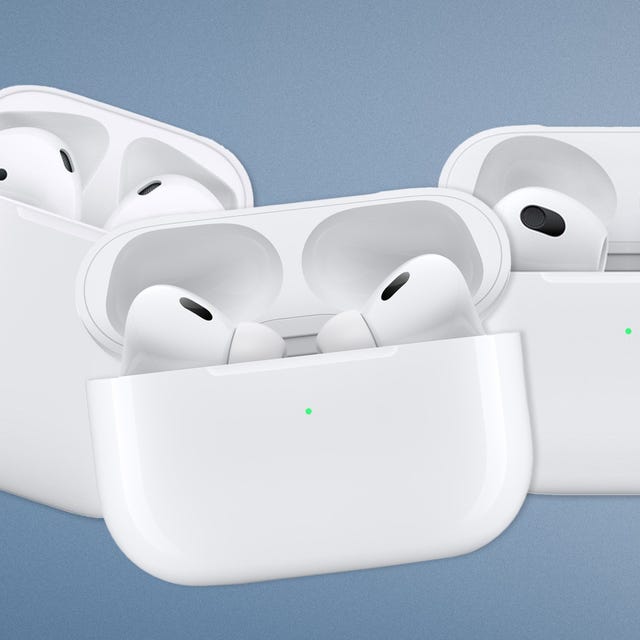 Apple now sells three different wireless earbuds: there's the entry-level AirPods (2nd-Generation), the mid-range AirPods (3rd-Generation) and the all-new noise-canceling AirPods Pro (2nd-Generation). You can also still buy the original AirPods Pro from third-party sites like Amazon, although Apple has stopped selling them. This is great for us — well, everybody with iPhones — because we have more choice, but it also means deciding between the three could be a bit of a headache.
The fact of the matter is that three models of AirPods are equal parts similar as they are different. All three AirPod models have quick iPhone pairing and support hands-free "Hey Siri." But the more expensive models look and fit differently, and have more premium features (such as wireless charging and active noise-cancellation). And, of course, the more expensive models are going to sound better.
Speaking of price, all three AirPods are priced very differently; the AirPods (2nd-Generation) are $50 less expensive than the mid-range AirPods (3rd-Generation), which are then $70 cheaper than the high-end AirPods Pro. So you really have to think about what fit and features you want, because it's going to have a big impact on price.
How we tested Apple's AirPods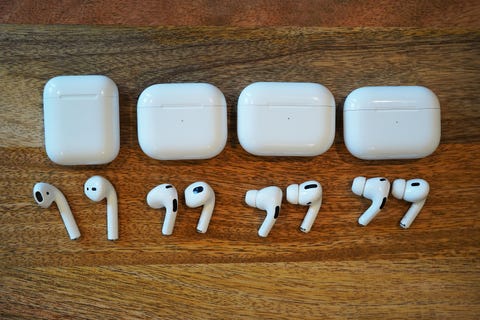 In photo, from left to right: AirPods (2nd Gen), AirPods 3, AirPods Pro (discontinued) and AirPods Pro 2.
We've been listening to Apple's wireless earbuds for years and are able to directly compare each model in terms of smart features (such as fast pairing), sound quality and other more "pro" features like active noise-cancellation and support for spatial audio. And yes, there are definite improvements as you go from the entry-level models to the high-end AirPods Pro.