Every product is carefully selected by our editors. If you buy from a link, we may earn a commission.
This x That: Some of the Coolest Modern Watch Collabs
When two unrelated brands combine their respective visions, interesting watches result.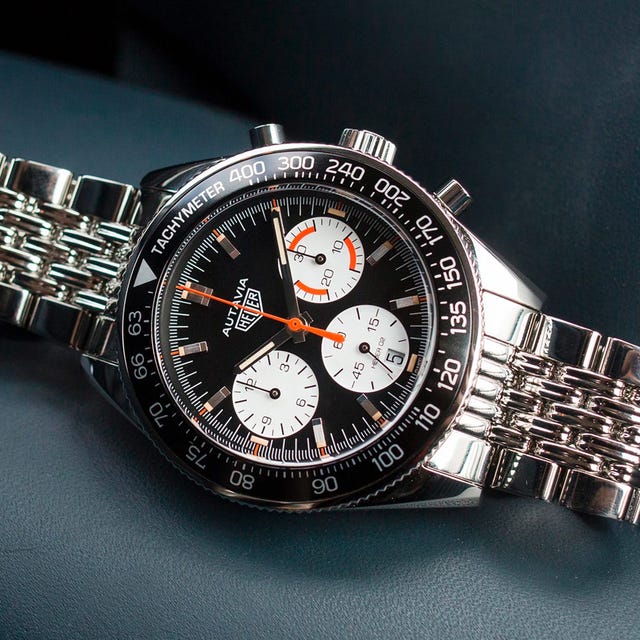 Collab culture has long been one of the hottest trends for all kinds of products, not least of all watches. Combining two brands in a single object seems to offer endless inspiration and fascinating possibilities — as well as a convincing reason to make a limited edition. These projects can span a range of brands, organizations and personalities, many without any relation to watches, so the result is often surprising. Check out a handful of the many interesting recent watch collabs below.
Timex x Todd Snyder: Pride Watch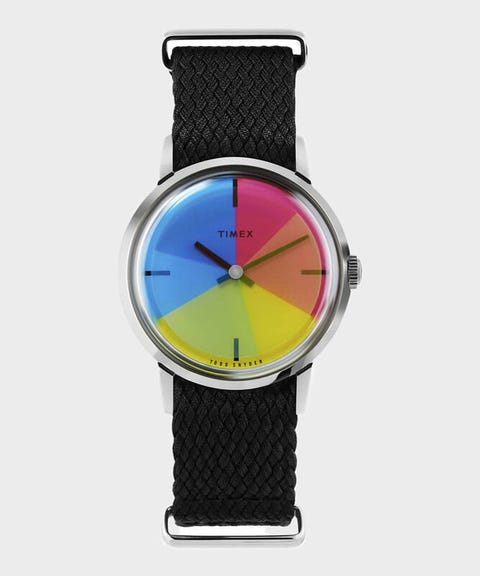 In one example of many watches resulting from the Todd Snyder and Timex partnership, the Pride watch celebrates LGBTQ+ rights. Toddy Snyder created this interesting watch with a multicolored dial to reflect the movement's rainbow flag, but it's got a unique feature that still pictures don't easily convey: its dial uses translucent, multicolored discs which turn so the colors interact and change. Todd Snyder took inspiration from a 1970s watch discovered in the Timex archives that similarly uses colored discs.
Diameter: 34mm
Price: $199
Shinola x Radio Flyer: Detrola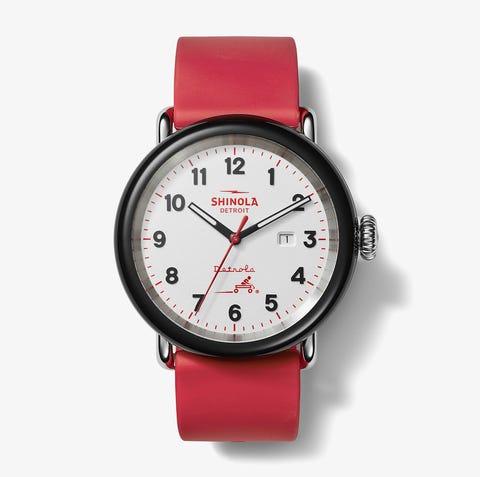 Radio Flyer's most iconic product is a "little red wagon" that many people recognize from movies, if not from their own childhood. Partnering with the company and making a watch homage to a wagon makes this one of the more unexpected collabs in recent memory, and yet it's tastefully executed and draws upon the two companies' shared identity as American manufacturers. Affordably priced, it's a playful concept with a unique character.
Diameter: 43mm
Price: $395
Hamilton x Gear Patrol: Khaki Navy Scuba Auto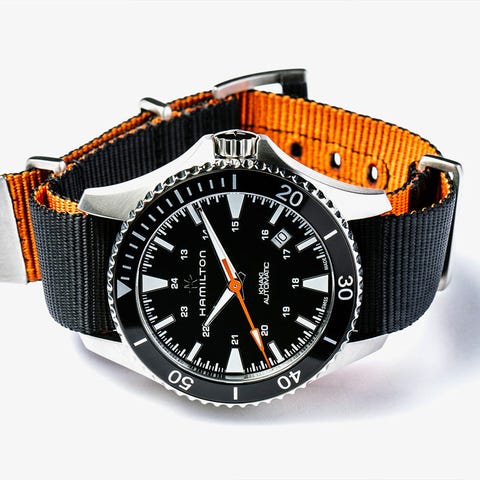 That's right: our own Hamilton x Gear Patrol watch definitely qualifies. This awesome (if we do say so ourselves) iteration of Hamilton's dive-style watch is tastefully accented in Gear Patrol's signature orange and black, and it comes on a NATO-style strap to match. With a Swiss automatic movement and sapphire crystal it offers the value Hamilton watches are known for.
Diameter: 40mm
Price: $745
Casio G-Shock x HondaJet: Gravitymaster GWR-B1000HJ-1A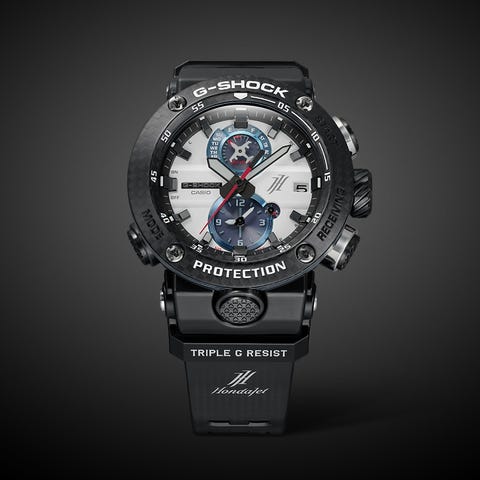 Did you know that Honda also makes a jet called the HondaJet? That's cool in itself, but Casio also made a limited-edition HondaJet G-Shock watch under the direct supervision of Honda Aircraft Company president and CEO Michimasa Fujino. The Japanese origin and technical nature of both companies helps justify the collaboration, and G-Shock's aviation-themed Gravitymaster is an appropriate canvas. Falling within G-Shock's more premium, professionally-oriented range, this is a modern pilot's watch that's characteristically tough, feature-packed and pretty damn cool.

Diameter: 46.4mm
Price: $1,100
Hanhart x Revolution: Bronze 417 Chronograph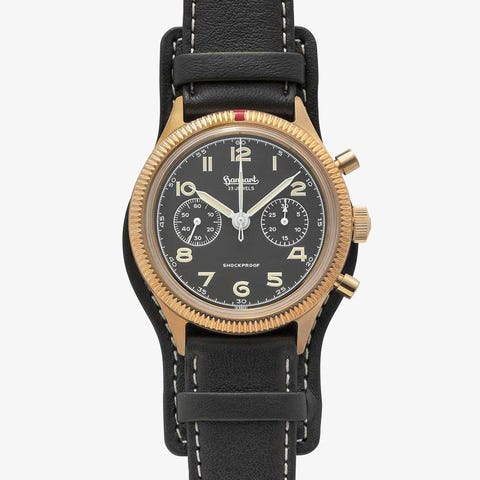 Though a unique pilot's watch in its own right, the Hanhart 417 is best known for gracing the wrist of actor and watch guy Steve McQueen. Here, Revolution Magazine partnered with the German watchmaker to bring the model back — but in bronze. It comes on a Bund-style strap, as McQueen was known to wear it, and the best part is it's surprisingly reasonable price.
Diameter: 42mm
Price: $1,900
Seiko x Studio Ghibli: Presage Porco Rosso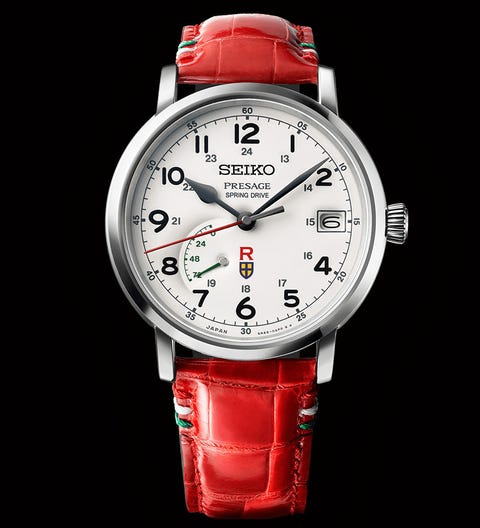 Yes, this watch is dedicated to a Japanese cartoon about an aviating pig, Porco Rosso. It's not the first watch tribute to pop culture, and Seiko partnered with the famous Studio Ghibli (Spirited Away, Princess Mononoke) to create a truly tasteful and cool pair of watches: this enamel dial model powered by the brand's Spring Drive technology and an equally cool chronograph. Whether or not you're a fan of the anime, it's beautifully executed and the quirkiness of these watches' association just imbues them with utterly unique personality.
Diameter: 40mm
Price: ~$5,600
TAG Heuer x Hodinkee: Autavia Calibre Heuer 02 "Orange Boy"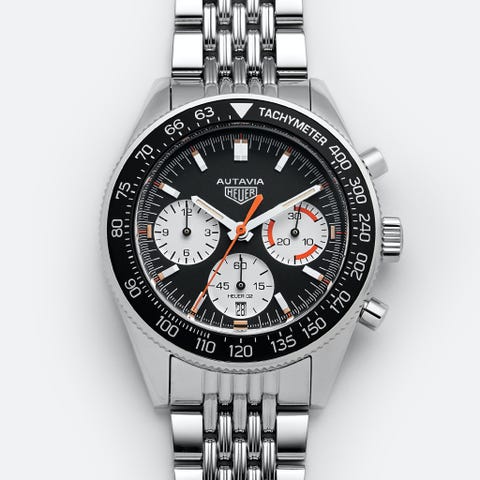 Hodinkee worked with TAG Heuer to recreate a rare model of the Heuer Autavia from the 1970s called the "Orange Boy," only 30 examples of which are thought to have been produced. It takes cues from the vintage model but conforms to some modern requirements like the layout of the (excellent) TAG Heuer in-house Heuer 02 automatic chronograph movement. A vintage-style beads-of-rice bracelet only sweetens the deal.
Diameter: 42mm
Price: $6,050
Audemars Piguet x Bucherer: Royal Oak Offshore Chronograph Bucherer Blue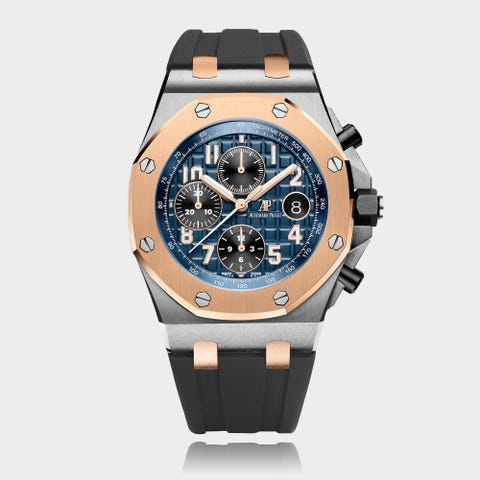 European retailer Bucherer's signature color is blue and it's what's tied together a range of specially made watches from brands of every kind. One of the latests is a blue-dialed version of the Audemars Piguet Royal Oak Offshore Chronograph featuring a steel case with a red gold bezel as well as black elements to offer a bold iteration of an iconic watch.
Diameter: 42mm
Price: ~$41,000