Today in Gear: 5 Affordable Watches, How to Keep Track of Your Subscriptions & More
The best way to catch up on the day's most important product releases and stories.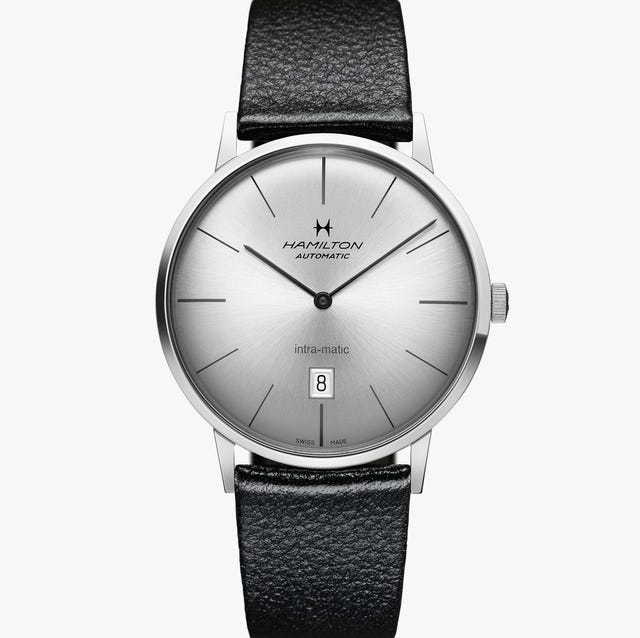 Today in Gear is our daily roundup of all the latest product announcements, drops and deals. Comments or concerns? We'd love to hear from you at tig@gearpatrol.com.
5 Classy Dress Watches Under $1,000
How to Better Keep Track of Your Subscriptions
Never forget to cancel a streaming service again.
The New Ford Bronco Should Scare Land Rover More Than Jeep
Ford benchmarked Jeep to build its new Bronco. But the company the Bronco may trouble the most is Land Rover.
What the Hell Is a 'Rattrapante,' and Why Is It So Expensive?
Why you should care about the rare complication.
An App That Will Make You a Better Plant Parent Grew Out of NASA
The Steward app is like having a plant expert on speed dial.
McIntosh's New Super Amplifier Is All Sorts of Overkill
The MC1502 has a suggested retail price of $11,000.
The New Audi A6 Allroad Is a Station Wagon That Walks Like an SUV
It may look like a regular wagon cosplaying as a crossover, but a height-adjustable suspension gives this Audi soft-roader street cred.
Store Your Watch Collection in Style with These Gorgeous Watch Boxes
Analog Shift and WOLF teamed up on three elegant new watch storage solutions, including a tray and two boxes.
The 10 Best Style Releases of the Week
From tees for a good cause to wild cat boots and more.
This Minimalist Desk Isn't Really a Desk, But It's Perfect for Small Homes
And everything else I want in my home right the hell now.
One of the Most Stylish SUVs of the 2000s Is Being Resurrected, At Least in Spirit
Infiniti's newest crossover will borrow heavily from the fashion-forward FX.
This New E-Bike Is Incredibly Fun Looking and Actually Affordable
As the lightest and cheapest model Rad Power Bikes has ever produced, the single-speed RadMission is one intriguing proposition.
This Incredibly Cool Chronograph Watch is Surprisingly Affordable
German watchmaker Hanhart and watch enthusiast magazine Revolution have collaborated on a pilot's watch to recall one worn by actor and "King of Cool" Steve McQueen.