The Ford Bronco Configurator Is Live. Here's How We'd Build Ours
Ford launched the Bronco back in July. Now, you can finally build one online.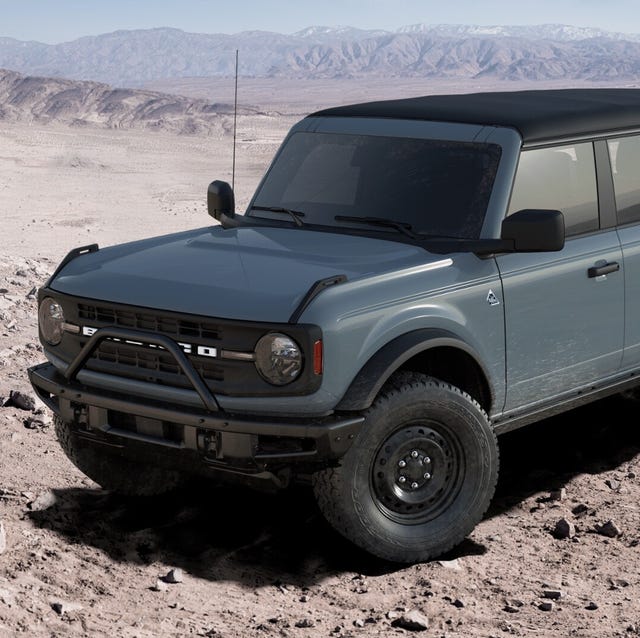 Will Sabel Courtney – Motoring Editor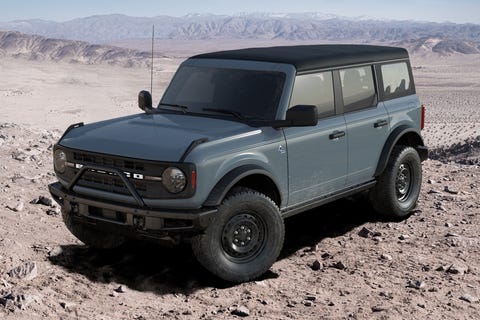 Black Diamond: $43,225

"For me, a Bronco is all about getting back to basics (without, y'know, sacrificing the comforts of a modern-day car). I kept it simple: mid-level Black Diamond trim, stick shift and 2.3-liter engine.
No Sasquatch Package (am I really gonna be doing that much extreme off-roading?), but I did take the full-time 4WD system, the Towing package and the $1,495 Mid Package that seems to be the only way to get heated seats. Still slightly shocked that I hit $43K, but hey, welcome to 2020."
Tyler Duffy – Motoring Staff Writer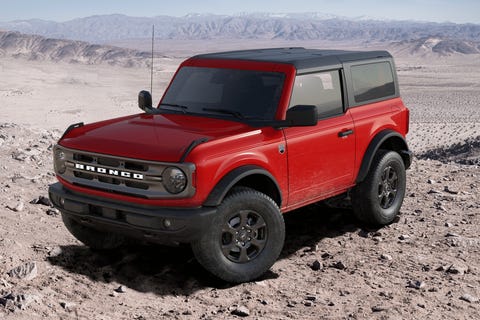 Big Bend: $35,375
"I'm a man of simple tastes and mild off-roading needs. I chose the second-tier Big Bend for the bigger all-terrain tires. I chose red because that was the color of the Jeep Wrangler I drove in high school. I think the Bronco looks better as a two-door., so I went with that.
I stuck with the 2.3-liter four-pot to get the manual transmission. I avoided the Sasquatch package because it would be overkill for me and 35-inch mud-terrain tires may not be so nice on the highway. My one option was the sound deadening roof for $495 because having that option makes me feel as though that may be an issue."

The Best Rooftop Tents of 2020
If you've always enjoyed the top bunk, you should invest in a rooftop car tent.