5 Real-World Thoughts About Driving the Lexus GX 460
We all know Lexus's venerable, beastly off-roader can climb mountains. Here's what it's like to drive in real life.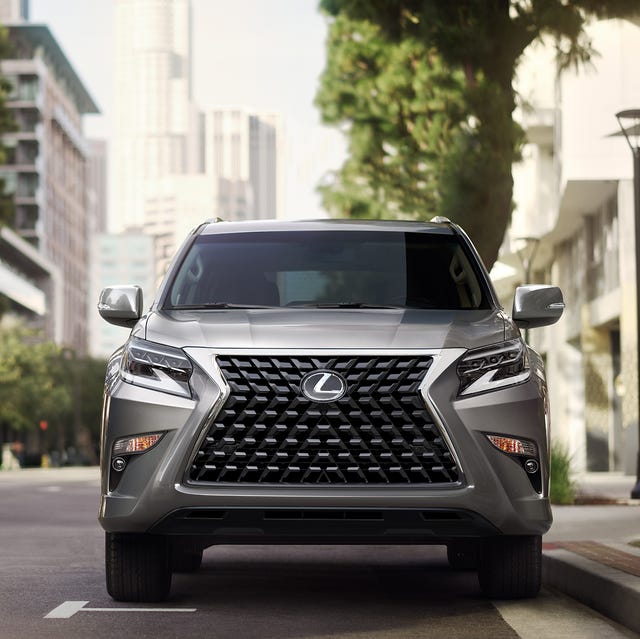 The Lexus GX 460 is a Land Cruiser for less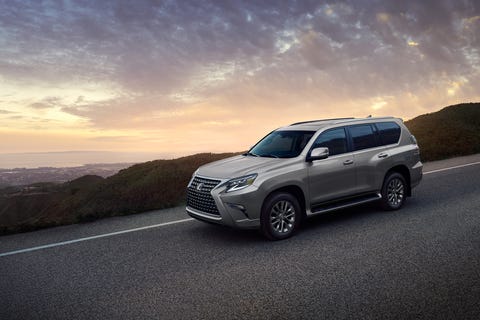 The GX 460 is really a Land Cruiser — the J150 Toyota Land Cruiser Prado not sold in the U.S. Despite being lower on the price and luxury totem pole than the J200 we get, it delivers a similar, cosseted feel to the Toyota legend.
The seats are comfy. The ride height is commanding. The cabin is spacious. It's super quiet. You get the off-road capability and the build quality you want — and, hey, it's 600 pounds lighter, $30,000-plus less expensive and (ever-so-slightly) more fuel-efficient.
The GX 460, in other words, is the Land Cruiser people say they want...which may be why Lexus sells about three times as many of them as the Land Cruiser/LX twins combined.
The GX460 feels freaking old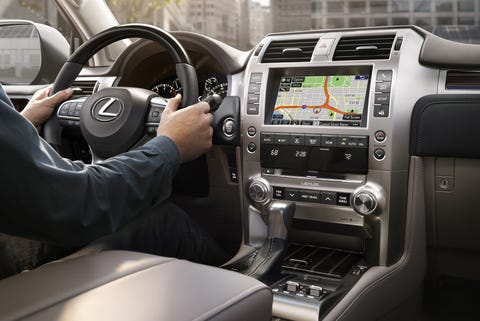 The GX debuted in 2009, a few months before the show Jersey Shore premiered. LED lights and a newfangled spindle grille do not mask its age. At a time when automakers find physical buttons outmoded, the Lexus GX 460 operates via toggle switch. Lexus devotes a large portion of the center stack to the CD player. While competitors are incorporating augmented reality, the GX 460 doesn't even have Apple CarPlay or Android Auto.
There's something to be said for owning a venerable Lexus off-roader, but maybe not when you're paying for a new one.
The GX460 drives like an old-school off-roader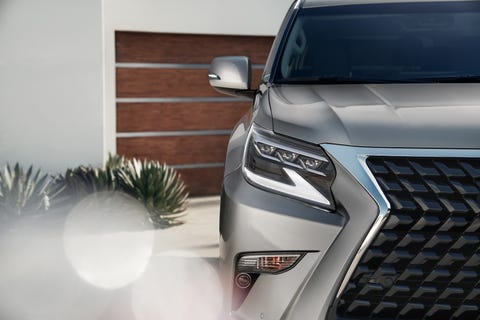 The GX460 gives off big-time old-school off-roader energy. Heavy steering pairs with just being heavy (if not quite Land Cruiser heavy). It floats around a bit in hard corners, and leans forward under heavy braking and backward when you hammer the accelerator. The pockmarked-pavement ride may be a little stiffer than you anticipate. The V8 is smoother than the 4Runner's V6, though not much more powerful.
The GX is a charming throwback which many will enjoy. Just avoid going straight from a GX 460 into a modern truck. The time travel may give you vertigo.
The Best Winter and Snow Tires You Can Buy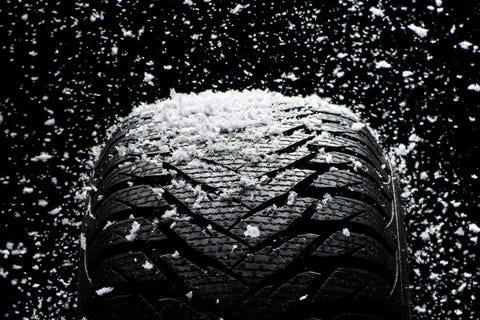 We picked the best tires to help you stay mobile through the winter months.
The GX 460 is a two-and-a-half-row SUV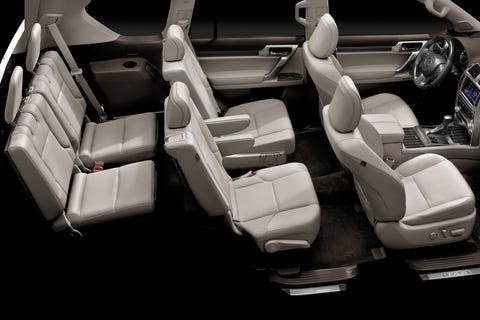 Having third-row flexibility in a midsize SUV is all the rage, but no one should buy a GX 460 expecting to hold three rows of people and their stuff. The third-row is serviceable, if a bit hard to access and permits almost no room behind it. That seat does fold down flat; when paired with the captain's chairs, it makes for a roomy and comfortable SUV for four with ample trunk space. That's probably the best way to spec it.
GX strengths may not translate into everyday life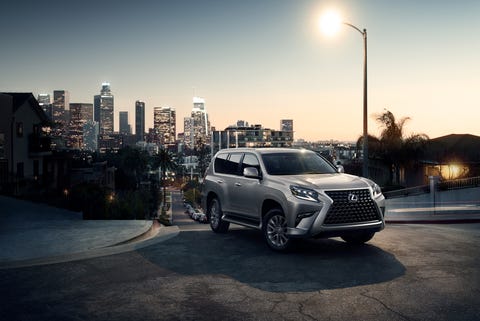 The GX 460 crushes its luxury crossover competitors at three things: it's a legitimate and impressively tough off-roader; it tows well, with a 6,500-pound rating on par with a Jeep Gladiator EcoDiesel; and it has Toyota build quality. So, we'd bet it lasts longer than some other notable luxury SUVs.
The off-road and tow capability, however, are going to be overkill for most buyers. And even if the GX 460 survives for 25 years, it's hard to picture driving a 17-mpg combined SUV as a thing we're going to be doing in 2045.
The 16 Best Cars to Buy in 2020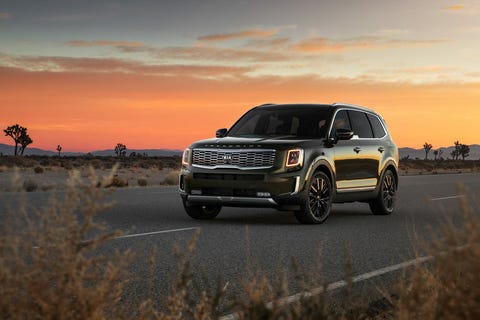 Kelley Blue Book released their best cars to buy awards for 2020. The results may surprise you.