The 16 Best Cars to Buy in 2020
Kelley Blue Book released their best cars to buy awards for 2020. The results may surprise you.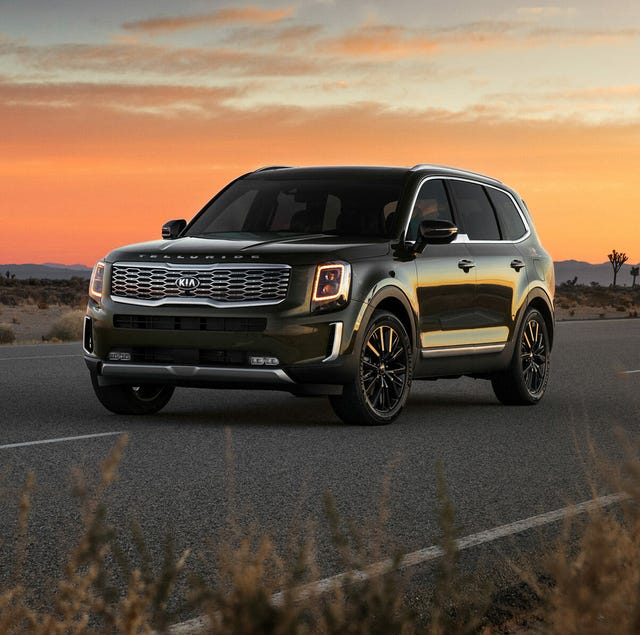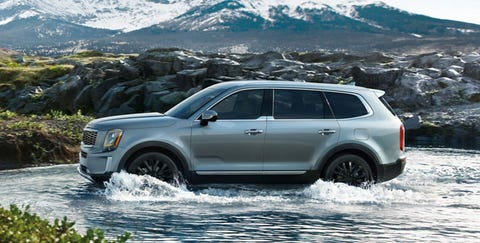 Best New Car / Best Three-Row Midsize SUV: 2020 Kia Telluride
The 2020 Kia Telluride brings A-grade style, with an upscale exterior and a spacious, luxurious interior (yes, that's Nappa leather in there). It's striking, and not just for a Kia. Read the review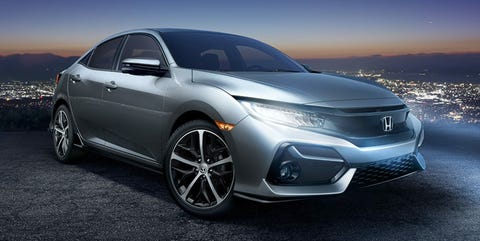 Best Compact Car: 2020 Honda Civic
Style is always a matter of personal taste, but by most measures, the 2020 Honda Civic sedan and hatchback rank among the more visually-appealing members of the compact car category. The sedan's sleek fastback-like rear calls to mind sleek European four-door "coupes" like the Audi A7 and Mercedes-Benz CLS-Class, while the edgier hatchback serves up a distinctive JDM vibe that's futuristic without being too over-the-top. Read the review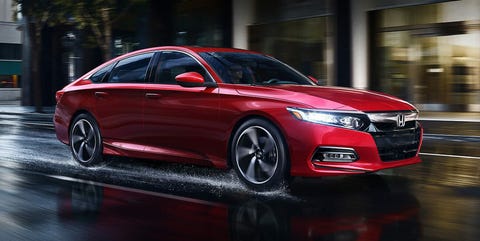 Best Midsize Car: 2020 Honda Accord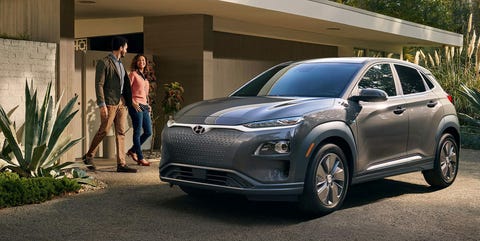 Best Subcompact SUV / Electric Car: 2020 Hyundai Kona
The Kona Electric is super-efficient: It delivers 258 miles of EPA range (nearly the most of any non-Tesla EV) out of a small 64-kilowatt-hour battery. Despite that efficiency, it's quick in everyday driving, thanks to 291 pound-feet of instantly-available torque. Read the review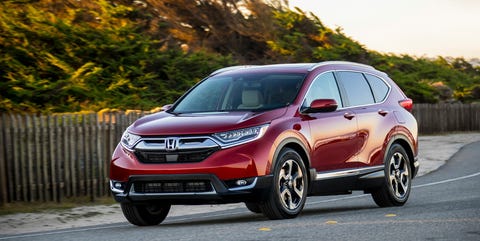 Best Compact SUV: 2020 Honda CR-V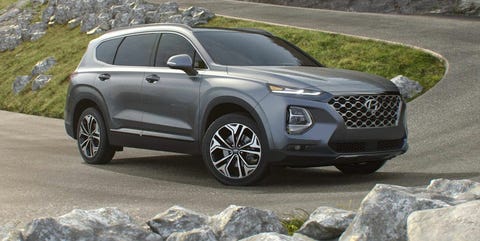 Best Two-Row Midsize SUV: 2020 Hyundai Santa Fe
The Santa Fe is Hyundai's pleasant, popular midsize crossover that just keeps getting better and better. If its looks work for you, you'll be hard-pressed to find a better SUV in this size and price class.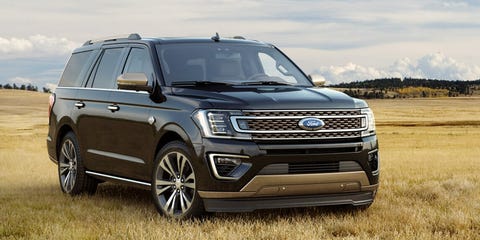 Best Full-Size SUV: 2020 Ford Expedition
The Ford Expedition is enormous, but it's far from ogreish on the road. The latest generation lost weight, thanks to an aluminum body. It makes a minimum of 375 hp and 475 lb-ft of torque, routed through an excellent 10-speed transmission. It has a very usable third row of seats, can be outfitted to tow more than 9,000 pounds, yet can accelerate from 0-60 mph in the low six-second range. Fuel economy — about 20 mpg combined — is quite reasonable for a vehicle this size, as well.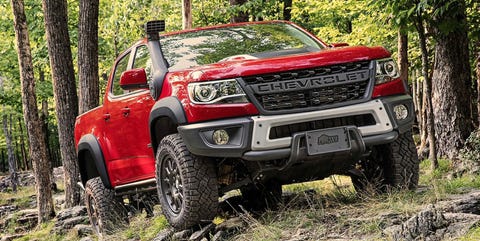 Best Midsize Pickup Truck: 2020 Chevrolet Colorado
When it made its splashy debut at the 2017 Los Angeles Auto Show, the Chevrolet Colorado ZR2 proved General Motors wasn't planning on ceding the tough-guy off-road pickup space to competitors. Equipped with a high-end suspension that added height and compliance, locking differentials fore and aft and flared fenders, the Colorado provides truck lovers with a strong argument to switch to a Chevy. Read the review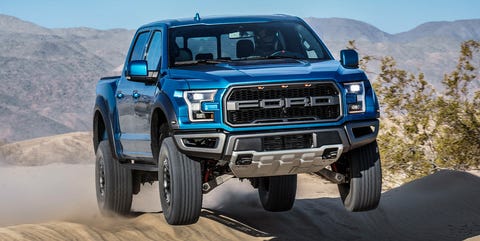 Best Full-Size Pickup Truck: Ford F-150
The Ford F-150 is America's best-selling vehicle by a wide margin. The reason for that: Ford offers proven quality, whether you're buying a $30,000 work truck or a $70,000 luxury ride. Ford dragged the full-sized truck market into the 21st Century with the current-gen F-150, with its lighter aluminum-based construction and turbocharged V6s largely replacing V8s.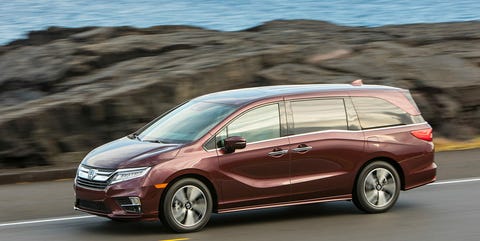 Best Minivan: 2020 Honda Odyssey
The Odyssey is loaded with "parent-cool" features. There's a CabinWatch rearview camera with night vision, and CabinTalk, which can override rear speakers and headphones. Did your children tear into Nacho Cheese Doritos like rabid bears? There's a built-in vacuum cleaner. Feel like having one of those lime LaCroix cans? It's waiting there, chilled, in the built-in cool box.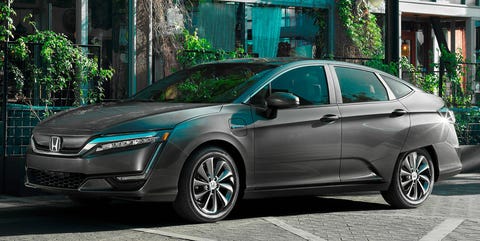 Best Plug-in Hybrid Car: 2020 Honda Clarity PHEV
Honda uses the "Clarity" name for its stable of super-clean vehicles, including a pure BEV, a plug-in hybrid, and a hydrogen fuel cell car. The Clarity Electric debuted for the 2017 model year. It's a midsize sedan making 160 hp and 221 lb-ft.
Best Luxury Car: 2020 Lexus ES
If we rated cars like we rate films in the US, the Lexus ES would be a solid "PG." This isn't a disparagement, it's context: it's a great ride with occasional thrills, but its high points are far from being remotely scandalous or unadulterated. Read the review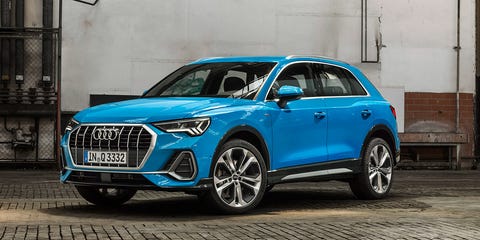 Best Subcompact Luxury SUV: 2020 Audi Q3
Audi redesigned the second generation compact Q3 SUV taking a heap of inspiration from its bigger sibling, the Audi Q8. That makes the SUV equivalent of the A3 more compelling than ever for those in search for a smaller ride with the ground clearance of an SUV.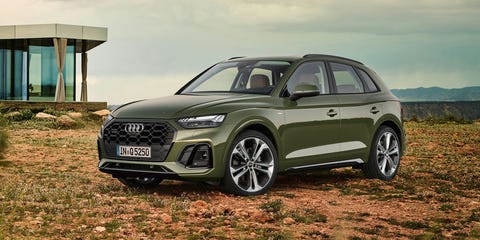 Best Compact Luxury SUV: 2020 Audi Q5
That is, the Q5 isn't a standout example of excellence (even in SQ5 guise), nor is it the bare minimum of automotive expectations, but it is a damn fine vehicle. And you shouldn't accept anything less in your day-to-day.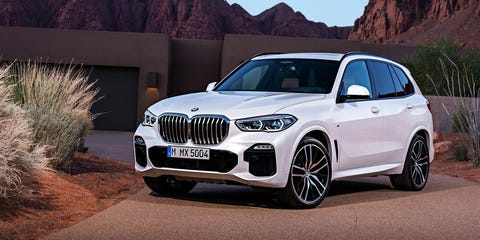 Best Midsize Luxury SUV: BMW X5
BMW's big SUV packs carlike refinement and luxury, but combines it with a trucklike seating position and bountiful cargo space to create exactly the sort of vehicle people go gaga for nowadays. And it do so very well. Read the review
Up Next: The Best Used Cars to Buy in 2020
Are you looking to buy a new-ish used car? Here's a cheat sheet from CarGurus. The website just announced the 2020 winners for its fourth annual Best Used Car Awards. Read the story