Every product is carefully selected by our editors. If you buy from a link, we may earn a commission.
The Best Values in E-Scooters for 2022
Urban nuisance no longer, e-scooters are now a savvy way to make short, socially distant commutes.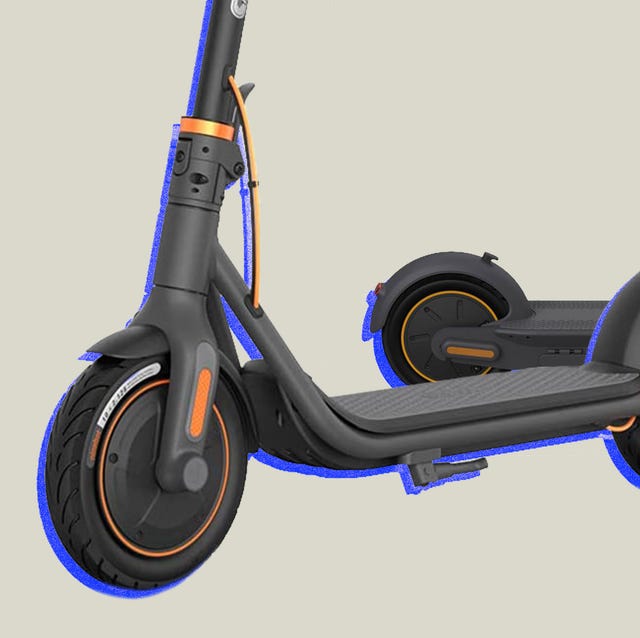 Micro-mobility has been all the rage for a while now among both tech firms and automakers posing as tech firms. E-scooters — the most frequently seen expression of this trend — have been around for a while, best known as an unbidden annoyance to many urban dwellers. But they have taken on a new role during the coronavirus pandemic; they can be a relatively cost-effective and socially distant way to make short commutes or for adults and kids to get a significant distance away from the house.
Should you desire, you can plow a princely sum into an e-scooter and score one with a top speed that will make your face go full Jeremy Clarkson in an Ariel Atom and deliver a range that rivals a small electric car. Or, you can buy a super-cheap one and get the exceedingly modest capability, durability and maximum weight tolerance you paid for.
That said, we'd say your best bet is to find a happy medium with a scooter that will provide enough features to be useful without totally blowing your budget. (Or, if you're making a full-on commitment to zero-emissions commuting and don't need quite as much portability, check out some great e-bikes.)
In addition, as part of the Cyber Monday sales extravaganza, you can find exceptional deals on all sorts of electric scooters on sites like Amazon, Woot (which is actually part of Amazon, but hey) and Segway's own website.
Segway Ninebot F40 Electric Kick Scooter
Best All-Around E-Scooter
This Segway is a cut above bargain scooters, bringing added capability you can really use. It hits a top speed of 18.6 mph, has a range of 25 miles and has 10-inch tires for added comfort. It folds within one second and is still reasonably portable at less than 35 pounds.

Segway Ninebot MAX G30P Folding Electric KickScooter
The Best E-Scooter

This is Segway's top-of-the-line model for daily commuting. Like the F40, it tops off at 18.6 mph. But it can offer more than 40 miles of range on a single charge and can climb a 20% grade. With one-cord fast-charging, it can fully charge in just six hours.

Razor Power Core E100 Electric Scooter
Best E-Scooter for Kids
Razor's Power Core E100 is a great reasonable, affordable, and customizable option for children, with a top speed of 11 mph and enough juice for 60 minutes of continuous use.
The 12 Best Down Jackets of 2021
These top picks for lightweight, innovative down jackets will keep you warm from when the leaves fly until the snow melts next spring.
If you're cool with the red model, you can knock $200 off this surprisingly entertaining scooter's usual price.
Hiboy S2 Electric Scooter
The Hiboy S2's 350w motor gives it an impressive range of 17 miles and a notable top speed of up to 18 mph — especially good for the price.
The Best Rain Jackets You Can Buy
A lot has changed since heavy, unbreathable plastic rain slickers were standard all-weather apparel; today's rain jackets are lighter, softer, more breathable, stretchy and more waterproof than ever.
This content is created and maintained by a third party, and imported onto this page to help users provide their email addresses. You may be able to find more information about this and similar content at piano.io