Every product is carefully selected by our editors. If you buy from a link, we may earn a commission.
The Best Rooftop Cargo Boxes On Sale Today
Roof top storage can get pricey, but it's much more cost-effective than leveling up to a bigger vehicle.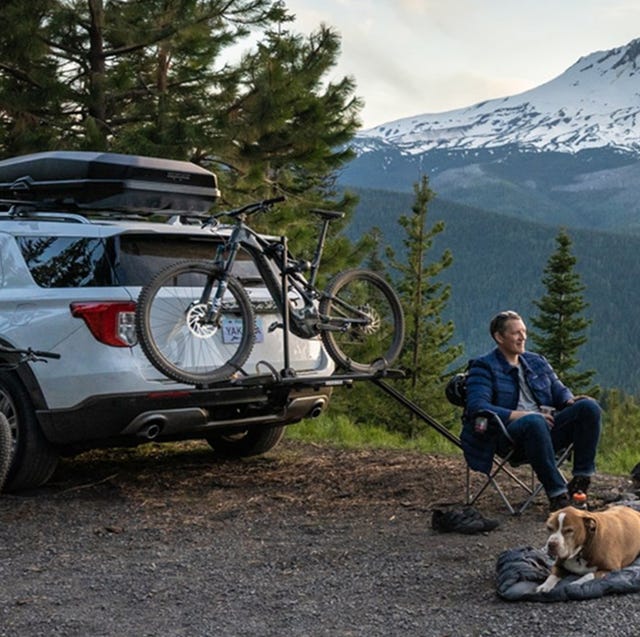 In theory, at least, station wagons, SUVs and minivans offer a lot of cargo space. But throw children, dogs and stuff into the mix, and it can become difficult to hold all of your gear. A rooftop cargo box can be a great solution for adding storage capacity for skis, snowboards and camping gear. It can also be a more cost-effective option than leveling up to a pricey full-size SUV that may prove unwieldy in real life.
You can score a cheap cargo carrier, but if you travel frequently, it may make sense to invest in one of the best rooftop cargo boxes from brands like Yakima or Thule. Spending more can get you more durable, lightweight materials, a more aerodynamic design to reduce noise and improve fuel economy and a simpler, more secure setup process.
One factor to consider when buying a rooftop cargo box is rack compatibility. Does the cargo carrier work with any roof rack, or does it require a brand-specific one? Another important consideration is size. The last thing you want to do is make a significant investment in a rooftop cargo box and find out it's not big enough to accommodate what you want to carry.
The Best Rooftop Cargo Boxes
The Best Overall Rooftop Cargo Box
The Yakima Skybox 16 offers ample space within a compact footprint while still offering a sleek, aerodynamic shape to reduce drag and wind noise. It also has a tapered design at the rear to reduce hatch interference. It can hold camping gear for three, skis and snowboards up to 185 cm. It's also made from up to 80 percent recycled material. 16 cubic feet will be about right for most people; still, you can pare that down to 12 or level up to 21 with other models, if need be.
The Best High-End Rooftop Cargo Box
Yes, the Yakima CBX 16 is a bit more expensive than its sibling above. But it provides great looks, a low profile, and a flat floor for holding more gear. Bidirectional opening makes getting inside easy wherever you are, too.
The Sidekick is a great, affordable option from Thule for carrying smaller loads, up to 110 pounds. Its compact design can fit on the rack alongside other roof-mounted gear or provide an easier fit for smaller vehicles.
The Most Important Pieces of Gear You Need for Car Camping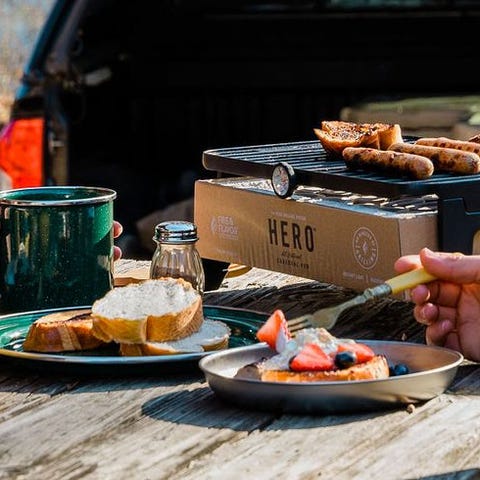 Car camping makes getting away easy as pie. These items make it even tastier.

If maximum space is what you seek from your rooftop cargo box, you'd do well to check out the GrandTour 18. As the name suggests, it packs 18 cubic feet of cargo space — enough to more than double the cargo capacity of a Honda Accord.
Rooftop Cargo Carrier Bag
Getting a fancy roof rack and a cargo box can get pricey. But Amazon's rooftop bag is a compelling alternative for those on a serious budget or those who need the storage capacity once. It holds up to 15 cubic feet of gear. And it's waterproof to protect everything from the elements.
The Best Rooftop Tents You Can Buy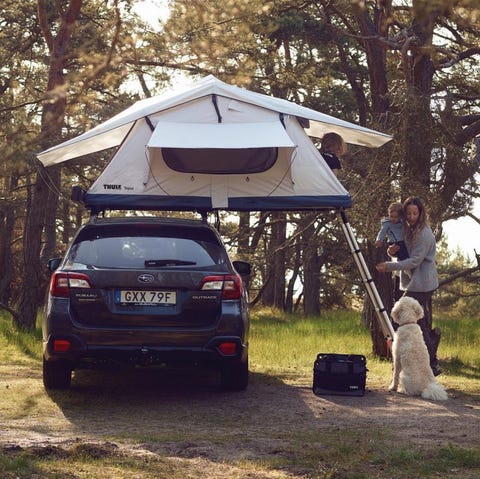 If you've always enjoyed the top bunk, you should invest in a rooftop car tent.

This content is created and maintained by a third party, and imported onto this page to help users provide their email addresses. You may be able to find more information about this and similar content at piano.io