Every product is carefully selected by our editors. If you buy from a link, we may earn a commission.
The Best Rooftop Cargo Boxes You Can Buy in 2023
Roof top storage can get pricey, but it's much more cost-effective than leveling up to a bigger vehicle.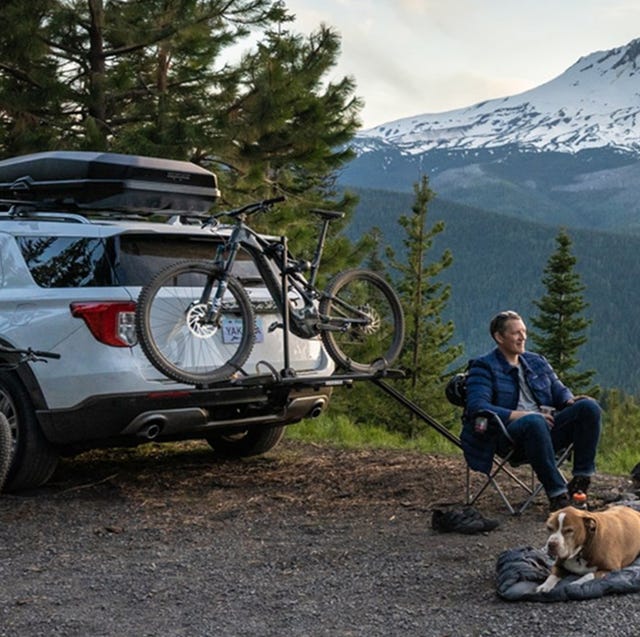 In theory, at least, station wagons, SUVs and minivans offer a lot of cargo space. But throw children, dogs and stuff into the mix, and it can become difficult to hold all of your gear. A rooftop cargo box can be a great solution for adding storage capacity for skis, snowboards and camping gear. It can also be a more cost-effective option than leveling up to a pricey full-size SUV that may prove unwieldy in real life.
You can score a cheap cargo carrier, but if you travel frequently, it may make sense to invest in one of the best rooftop cargo boxes from brands like Yakima or Thule. Spending more can get you more durable, lightweight materials, a more aerodynamic design to reduce noise and improve fuel economy and a simpler, more secure setup process.
Car Compatibility and Size
Mounting on roof racks, roof rails and crossbars
One factor to consider when buying a rooftop cargo box is rack compatibility. Does the cargo carrier work with any roof rack, or does it require a brand-specific one? Another important consideration is size. The last thing you want to do is make a significant investment in a rooftop cargo box and find out it's not big enough to accommodate what you want to carry.
It is pretty common for cars to come equipped with roof rails, now, this is not to be confused with a full roof rack, as the rails mainly provide a convenient spot to mount crossbars and roof racks. Some sportier cars come equipped with the crossbars, for example, some Subaru models are ready for a cargo box right off the lot. Buying crossbars or a rack from the same manufacturer as the cargo box can help ensure that they are compatible with each other.

If your car does not have roof rails, have no fear. Multiple manufacturers have created adapters that allow for innovative mounting options for cars that were not made with roof rails. Usually, these types of adaptors clamp onto your car by using the space between the top of your car door and roof.

Something to keep in mind when shopping for roof racks or crossbars is how much weight you intend to transport. Crossbars will have lower weight limitations than a full rack but depending on what you are carrying, they may work just fine. Getting a full platform rack will be more expensive and less modular, but they will be able to carry a whole lot more weight.
Size and Capacity
Once you determine how much weight you plan on carrying in your cargo box, you will need to consider the size of the box. Typically measured in cubic feet, which is helpful for volume, you will want to dive a bit deeper into the specs for the length as well. For example, if you are rolling in a hatchback, be mindful of how a box could hinder the trunk operation if it has to be mounted too far back on the car.

The Best Rooftop Cargo Boxes