The Last Old-School BMW Is About to Arrive
The all-new BMW 2 Series — a gas-powered coupe — drops on July 8th.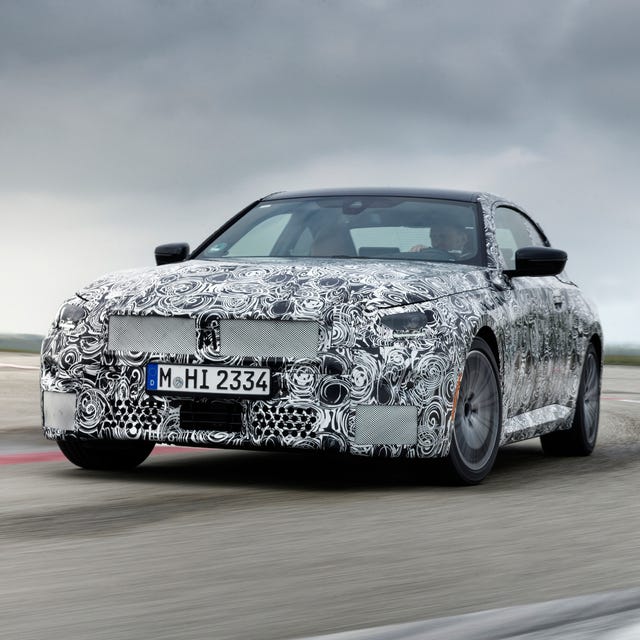 If there's one carmaker that has long seemed to have no qualms about setting fire to the past in order to fuel its future, it's BMW. From the Bangle era of design to the modern push into electrification, the company long beloved by enthusiasts for simply building clean, classic driving machines has been challenging preconceptions for decades now.
But while vehicles like the iX might seem off-putting to those fans of Bimmers of yore, the carmaker does still make some vehicles that appeal to people who fell in love with BMW thanks to cars like the E39 and E30. The company's M models still keep the Ultimate Driving Machine faith, even if, in some cases, you have to look past their faces to see the inner beauty. But if you're not willing and able to shell out the bucks for those models, don't worry — BMW has a new forthcoming model that seems likely to satisfy your craving. Prepare yourself to meet the 2022 BMW 2 Series.
The 2022 BMW 2 Series arrives July 8th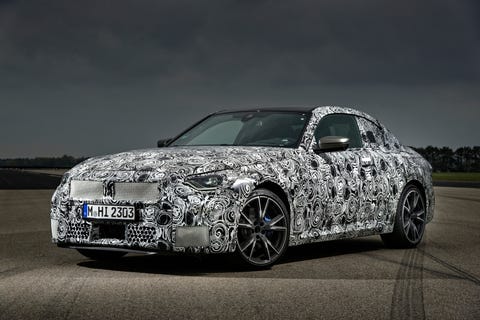 Expect 3 Series power in a 2 Series body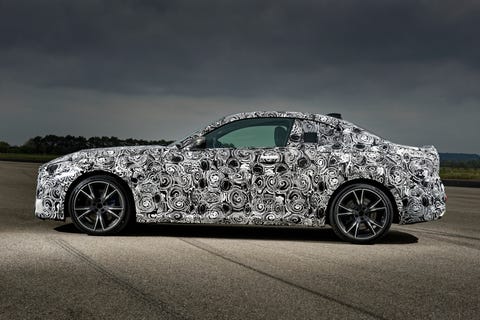 BMW isn't being shy about the new 2 Series's powerplants; the company has already admitted it'll launch in 230i and M240i xDrive form. The former uses the company's excellent 2.0-liter turbocharged inline-four, while the latter packs the company's thrilling 3.0-liter turbo inline-six — here dialed up to 382 horsepower. Initially, the 230i will be rear-wheel-drive only, while the M240i will only come with all-wheel-drive — but again, that's just initially. Not far down the road, BMW will expand AWD to the 230i as well as offer a RWD version of the M240i.
Both models, at launch, should send their power to the wheels through an eight-speed automatic gearbox. Whether or not we'll be lucky enough to nab a manual gearbox remains to be determined, but considering the 3/4 Series only offers one in the M3 and M4 models, we're guessing the next-gen M2 may be the only way to score three pedals in a future 2er.
Excellent handling should be par for the course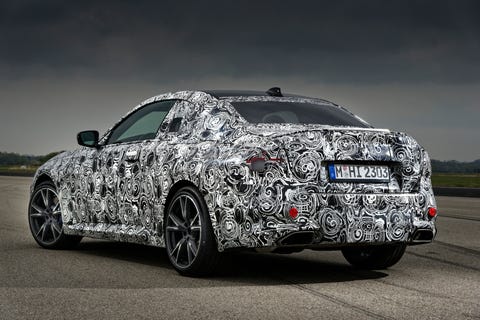 The new 2022 2 Series should be a playful little beast in the turns, as well. The new coupe will boast near-50/50 weight distribution, with mass almost evenly split between front and rear axles for neutral handling. Torsional rigidity is up 12 percent over the outgoing 2 Series, which was hardly a piece of overcooked pasta to begin with, while the steering should boast better feel thanks to stiffer support bearings. New shock absorbers, meanwhile, should be better at soaking up the ever-imperfect roads those of us who don't live on a racetrack have to deal with on a daily basis.
The 2er could be the last of the old-school-cool BMWs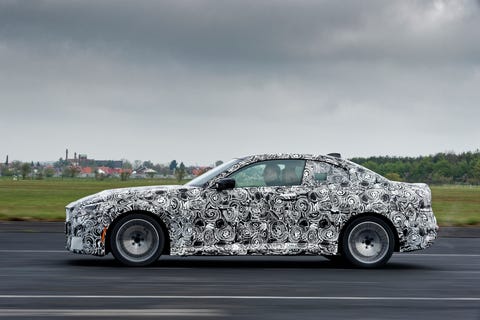 While BMW builds a wide, wide range of vehicles, it first came to prominence as the builder of smaller coupes with excellent balance, smooth inline engines and high fun-to-drive quotients. The future, however, seems a bit dim for that sort of vehicle; while the entertaining drive characteristics and good balance are likely to stick around, electrification means the brand's gas-powered engines are likely in their last decade, and market preferences are making smaller, more affordable coupes an endangered species. (There's a reason BMW M's new flagship model is expected to be a large super-powered crossover: that's what the people want.)
The 2022 2 Series, then, may well be the last of the old-school Bimmers: a compact coupe with a sweet gas-powered engine beneath its hood that's more attainable than the exotic and semi-exotic speed machines that dominate today's diminished ranks of two-door hardtops. We'll know for sure after July 8th.
Oh, and for what it's worth: it looks like the 2 Series will have a normal BMW grille.
This content is created and maintained by a third party, and imported onto this page to help users provide their email addresses. You may be able to find more information about this and similar content at piano.io