Honda's Most Off-Road-Ready SUV Is Now More Rugged
An all-new look for an already great SUV.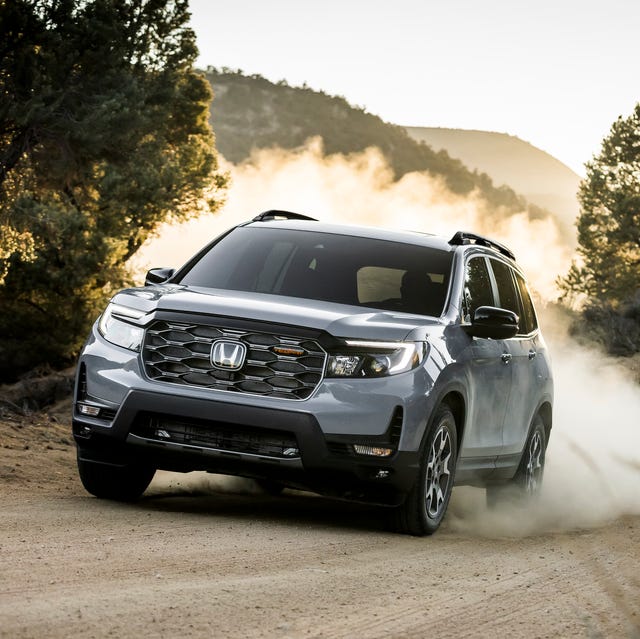 Honda is following Subaru's lead by making its SUV and Ridgeline pickup lineup more adventurous (or at least more adventurous-feeling) in 2022, with some new off-road-themed TrailSport models. The brand has just unveiled the first one, the Honda Passport TrailSport. Granted, Passport TrailSport is a bit of a mouthful — but the new halo trim does pretty much everything Honda needs it to do for now.
The Honda Passport TrailSport provides a style upgrade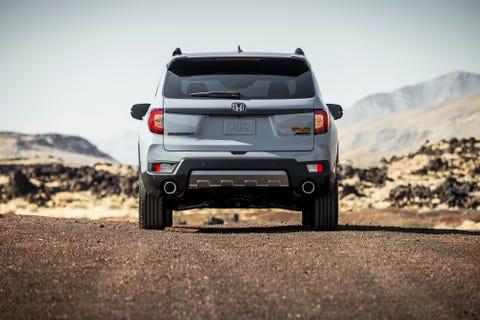 As Honda noted, capability upgrades will be coming to TrailSport models — eventually. But the first Passport TrailSport receives mostly style upgrades. In addition to the standard Passport's new more aggressive front end for 2022 (and a new dual exhaust, to boot), the TrailSport trim adds a unique grille, more aggressive front and rear bumpers and orange gloss black badging.
The Passport TrailSport does get a few off-road touches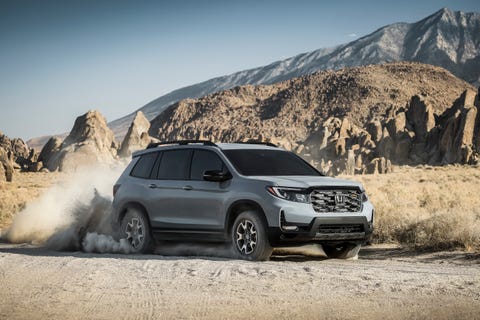 The Passport TrailSport features 18-inch wheels with pewter-painted highlights and a sidewall tread on the tires for a more rugged look. Honda is also increasing the front and rear track width by 10mm, which they say will improve stance and stability. Future TrailSport models may get more aggressive tires and an off-road-tuned suspension, but this one does not.
The Honda Passport didn't really need much of an off-road upgrade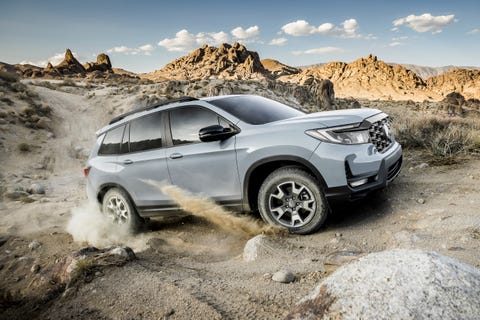 The changes may seem superficial, but — in classic Honda fashion — it's a coldly rational analysis of where its SUVs are falling short. The Passport is a damn good crossover: it's cavernous, has Honda's incredible torque-vectoring all-wheel-drive system, is excellent to drive on the road and is pretty handy off-road, with just over eight inches of ground clearance. Sure, the Passport is getting a tad dated, and the Kia Telluride now exists — but for most buyers, the Passport will be one of the best SUVs they can buy.
But the Passport TrailSport is cooler, which never hurts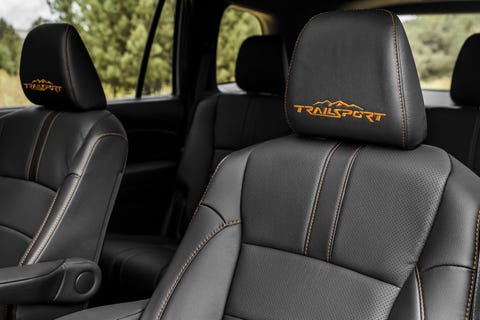 That said, one might quibble that vehicles like the Passport and the CR-V focus more on what buyers need rather than what they want. Little touches to make it cooler are what the Passport needs more than performance upgrades...and that's exactly what the TrailSport delivers.
The 2024 Toyota Tacoma: Here's Everything You Need to Know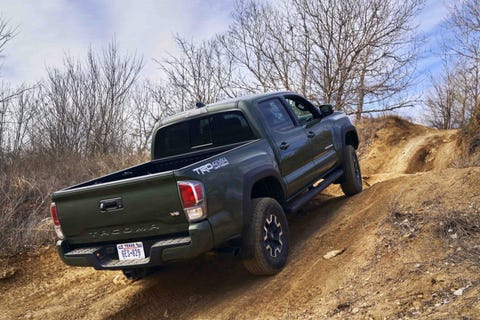 What we know so far about the most-eagerly-awaited midsize truck
This content is created and maintained by a third party, and imported onto this page to help users provide their email addresses. You may be able to find more information about this and similar content at piano.io