Every product is carefully selected by our editors. If you buy from a link, we may earn a commission.
This Is the Upgrade Every Off-Roader Needs. Grab It While It's On Sale
Your off-roader needs a winch. Grab this one for $55 off while the getting is good.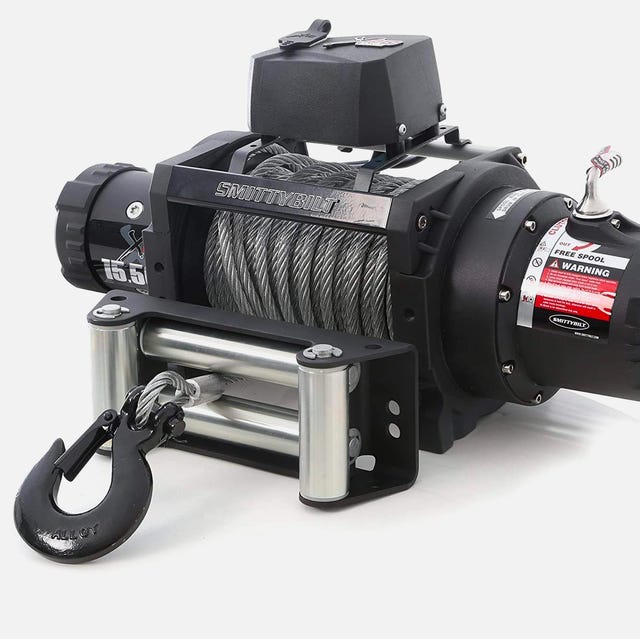 Maybe you think you've got a pretty sweet off-roader. You started out with a great base vehicle, like a Toyota 4Runner or Chevy Colorado ZR2 or Jeep Wrangler; you swapped out stock components like wheels and tires for burlier versions better designed for clambering over rocks and through sand; you added on accessories like bull bars and roof racks.
Well, that's cool and all, but your off-road ride isn't really complete until you add a winch to the front of it.
A winch may seem like a mark of potential capitulation to the uninitiated, but real overlanders know that it can be the difference between life and death — at least, for your vehicle. No matter how good your 4x4 is, no matter how much torque it makes at the wheels or how knobby its tires are, there will always be times when none of those four traction surfaces have any grip whatsoever. When that happens, a good winch is worth its weight in gold — or, depending on how much you love your SUV or pickup, worth the weight of your off-roader in it.
Here's the good news: right now, this solid Smittybilt winch — which can handle more than seven tons of truck, gear and passengers — is on sale on Amazon. Normally, it'd run you $500; right now, it's just $445. An 11 percent savings may not seem like much, but think of it this way: it's a free tank of gas for your next outing.