Every product is carefully selected by our editors. If you buy from a link, we may earn a commission.
This 4-in-1 Car Seat Covers 10 Years of Your Kid's Life, and It's $75 Off
The Chicco Fit4 works as an infant seat, a booster seat, and everything in-between.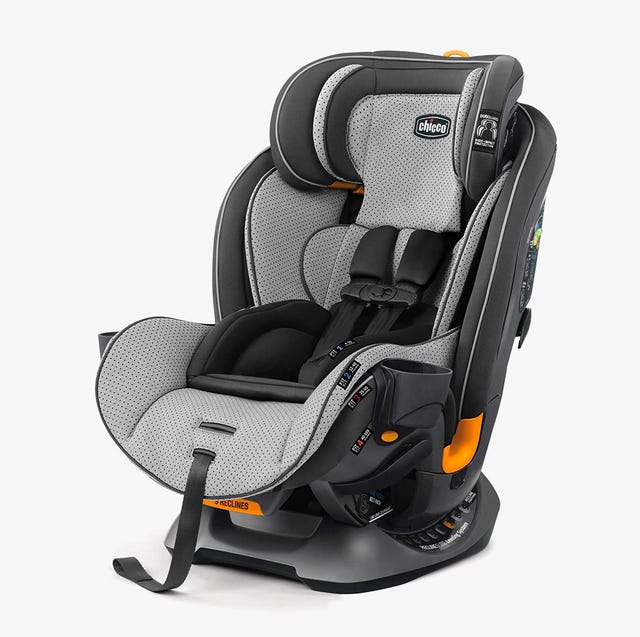 Child seats for your car are one of those investments where it's worth spending a little extra to make sure you buy a quality product. After all, you're talking about a device designed to keep your offspring safe from the wrenching forces of a car crash
That doesn't mean you have to go broke to keep your kid safe, though. Right now, the Chicco Fit4 convertible car seat can be yours for just $275 on Amazon — a $75 savings from the regular price of $350.
Why's the Fit4 worth the money? Well, for one thing, it's actually four car seats in one (hence the name). Its four-stage design offers easy-to-change modes for infants, toddlers, preschoolers and regular old elementary schoolers, offering a safe seat for kids from birth until the age of 10 (or at least until they hit the size of an average 10-year-old).
A steel-reinforced frame teams up with energy-absorbing foam to keep your kid safe and secure, along with a 10-position headrest that's easy to adjust to your child's particular noggin. Chicco's bevy of installation-easing safety features help make it easy to lock into your back seat; plus, when the time comes to transform between modes, finding the instructions is as simple as scanning a QR code on the side of the seat.