Every product is carefully selected by our editors. If you buy from a link, we may earn a commission.
Need to Clean Your Car? This Great Handheld Vacuum Is on Sale
Black + Decker's compact hand-operated vacuum is perfect for tidying up your ride, and it's marked down to $60.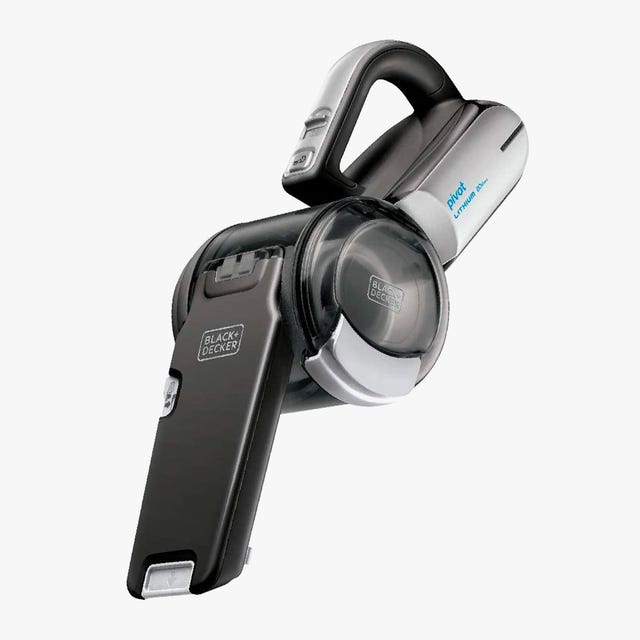 Let's face it: none of us clean out our cars as often as we should. Sure, if we're responsible owners, we probably wash our cars fairly often (especially in wintertime, or if they're covered in mud from off-roading) — but the crumbs and dirt clods and dust bunnies and pet fur clumps and other detritus that slowly accumulates in the interior, well, that's much more likely to go unaddressed. After all, everyone sees the outside of your car; the only people who see the inside, however, are usually people who've already made up their mind about you.
Still, if you're going to take pride in your car, you should take pride in both the appearance of the outside and the inside. (Also, for all you know, there could be weird smells in there that you can't detect because you're too used to them.) You probably know where this is going: you need a vacuum you can use in your car.
Granted, you could always just lug your Ghostbusters-spec Dyson out to the car, but vacuums for the home really aren't ideal for car use. You want something that can sneak into tiny crevasses, with a small enough body that you don't feel encumbered by it when contorting into the positions needed to get under the seats or below the dash.
In other words, you need this Black + Decker Pivot Handheld Vacuum. This tiny 20-volt unit has an extendable nozzle that can swivel up to 200 degrees, enabling you to use it in almost any part of your car's interior. And right now, it's on sale at Amazon. Normally, this Black + Decker will run you $90, but if you grab it today, you can have it for $60 — a 33 percent savings.
(Also: if you see David Schwimmer on the street, be sure to let him know what kind of Black + Decker you bought.)