This Sweet Hoka Sale Will Revive Your Love of Running
Some of the brand's most beloved, supremely cushioned shoes are greatly discounted right now.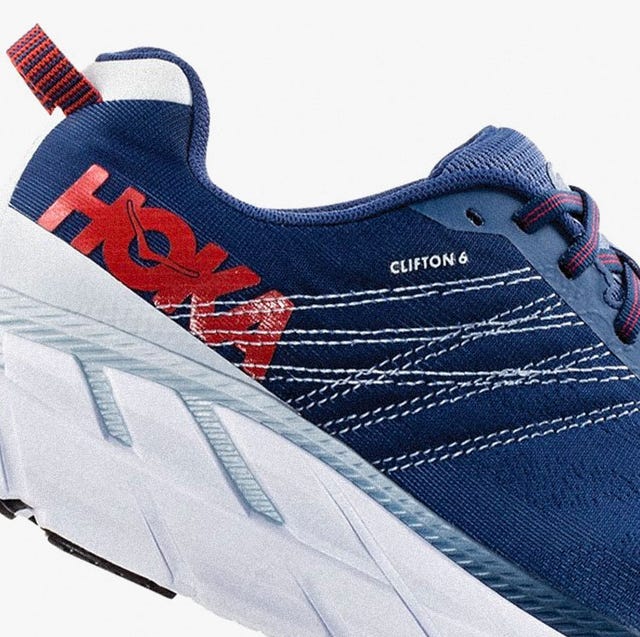 When I was a senior in high school, I distinctly recall my rather melancholy English teacher lamenting his lost love of running. "It's gotten to the point where I need to get a new pair of running shoes just to get excited about it," he explained. Or something like that. The funny thing is, he had a point. Sometimes lacing up a new pair of kicks is just the kick in the butt you need to get back out there and enjoy the sport again. And right now is a great time to make that move, because three of Hoka's most popular shoes are substantially discounted at JackRabbit. Check out the deals below and rediscover the love.
Hoka One One Clifton 6 Running Shoe
MSRP $130, Save 25%
Ye olde Clifton 6 won JackRabbit's "softest cushion for the freshest legs" award. Its early stage Meta-Rocker, full compression foam midsole and 9-ounce weight will have you running on clouds.
Hoka One One Bondi 6 Running Shoe
MSRP $150, Save 20%
The 10.9-ounce Bondi 6 is loaded with cush as well. It also features a breathable mesh upper and a beveled heel that eases your transition from heel to toe.
Hoka One One Rincon Running Shoe
MSRP $115, Save 32%
Weighing in at 7.7 ounces, the speedy Rincon boasts the best features of the others in a streamlined package. Note: this model's availability is down to just one color and size.
This content is created and maintained by a third party, and imported onto this page to help users provide their email addresses. You may be able to find more information about this and similar content at piano.io