Every product is carefully selected by our editors. If you buy from a link, we may earn a commission.
Act Fast and Save Up to 52% on These Great Car Cleaning Products
Is your ride a little dirty? Spiff it up with Carfidant's cleaning products, which are all on sale today.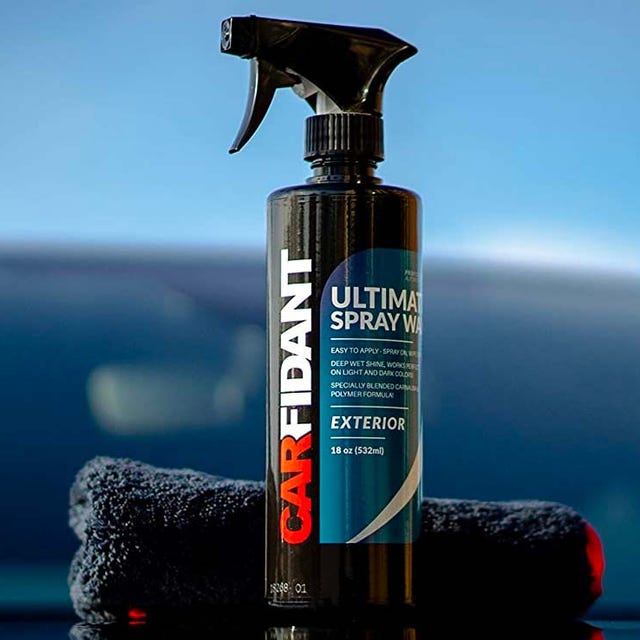 Let's face it: few of us are as good at keeping our cars clean as we ought to be. It's not that we don't want to, of course; we love our cars, and we want to treat them right. It's just that they're such quiet, uncomplaining soldiers, it slips our mind. With all the other tasks and responsibilities actively clamoring for our time and attention, it's easy to forget about our loyal rides, silently sitting there covered in grime and dirt and shame in the driveway.
Well, it's still summertime, and truth be told, you probably don't have as many things to do and events to go to as you did last year. So why not seize the moment and give your car the good cleaning it deserves?
Boosting the reasons to do this now: currently, Amazon is offering big savings on a bunch of Carfidant car cleaning products. While these bottles of car-cleaning elixer usually run from $17–$30, right now, they're marked down from 20 to 52 percent, depending on the product. Heck, you could stock up on a couple years' worth of supplies if you really wanted to.
We've curated a few selections below, but you can shop the entire sale here if you're so inclined, as well. Act fast, though; this is one of Amazon's Deals of the Day, so this may be your only chance to snag these savings.