Every product is carefully selected by our editors. If you buy from a link, we may earn a commission.
You're Running Out of Time to Grab These Amazing Deals on Electric Scooters
Scooters and Segways are very much in vogue these days. Now's your chance to save big.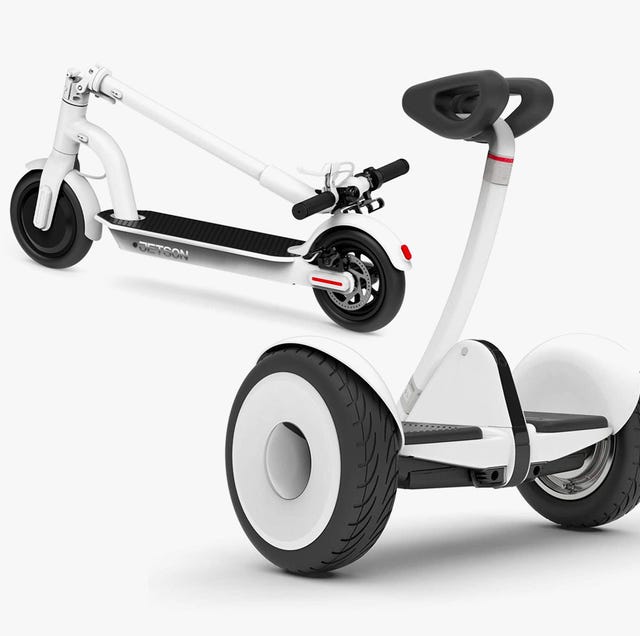 Amazon Prime Day is on! To stay on top of all the best deals, visit and bookmark this page.
---
Remember two decades ago, when the world was a-quiver with anticipation over the mysterious yet-to-be-revealed transportation device known as "the Segway?" Steve Jobs said it would be "as big a deal as the PC;" venture capitalist billionaire John Doerr said it could wind up being more important to society than the Internet. Then it turned out to be a two-wheeled electric scooter with a broomstick handlebar, the president fell off one, and people laughed it off as a joke.

Well, the joke's on them now, because that first Segway has since spawned legions of successors and copycats. Here in 2020, electric scooters of all shapes and sizes have become commonplace means of getting around. Some look like crosses between Segways of yore and the Razor scooters of your youth; others have taken Dean Kamen's original idea and improved on it in all sorts of ways. Regardless, there's a great way to zip around under battery power for just about everyone nowadays — and you can find a ton of deals on these electric scooters on Prime Day.