Every product is carefully selected by our editors. If you buy from a link, we may earn a commission.
This Is the Best OLED TV for Most People (And It's Cheaper Than Ever)
Amazon is discounting a 55-inch LG CX Series (2020), which is one of the best OLED TVs for most people, by 25%. It's the cheapest this OLED TV has ever been.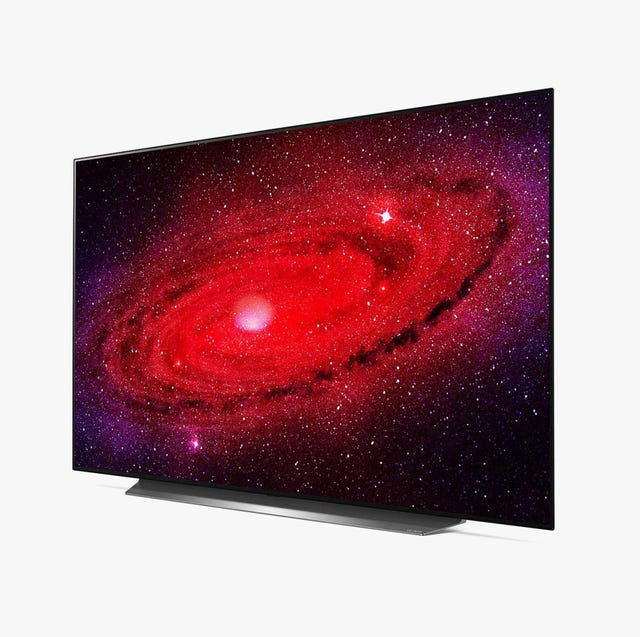 Amazon is having a big sale on two of LG's best new OLED TVs. You can save 25% on a 55-inch CX Series (2020), which is one of LG's high-end OLED TVs and, frankly, it's the best OLED TV for most people. It combines excellent picture quality with a premium design, all at a realistic price — and right now, that price is better than ever. Amazon is also discounting the LG's 55-inch BX Series (2020), which is more affordable version of the CX Series. You can find both deals below.

If you don't want want to spend big on a OLED TV, Amazon is discounting a number of Samsung QLED TVs and TCL's 4K TVs. You can check out those deals by selecting the bullet points below.
LG 55-inch CX OLED (2020)
$1,999.99 $1,496.99 (25% off)

The CX Series is the best option for people want a great OLED TV, but aren't quite ready to dish out the astronomical dough required to get LG's Wallpaper TVs. It produces a brighter picture with better contrast to LG's BX Series (which is also on sale, below).
LG 55-inch BX OLED (2020)
$1,496.99 $1,396.99 (7% off)

The B Series is LG's most affordable line of OLED TVs. It's very similar to LG's higher-end CX and GX lines, in that it supports Dolby Vision HDR and Dolby Atmos sound, but it lacks a little processing power and can't quite deliver the same picture quality.
This content is created and maintained by a third party, and imported onto this page to help users provide their email addresses. You may be able to find more information about this and similar content at piano.io