A Bunch of Blue Stuff Is 20% Off, Including These Already Affordable Watches
Get a sleek blue watch or strap to match your blue jeans and suede shoes.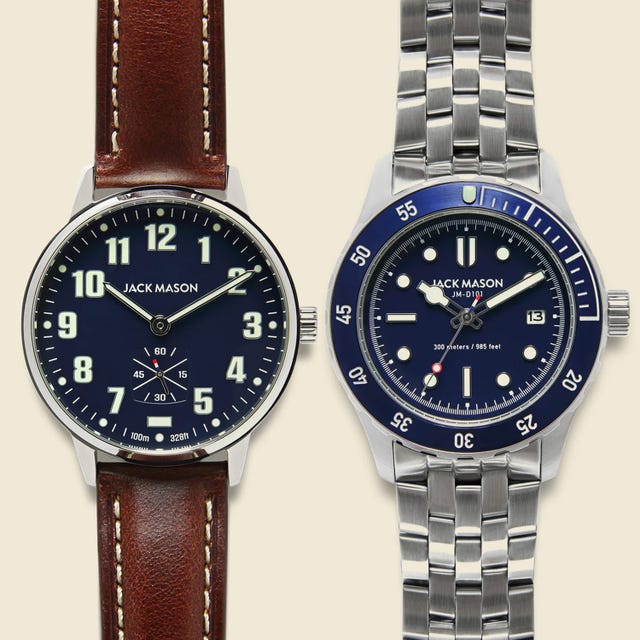 The retailer Stag is currently having a massive sale on all that's blue. That's everything from jeans to socks to these already affordable quartz watches from Timex and Jack Mason which have been tastefully curated and discounted by 20%. Field watches and dive-style watches will complete any autumnal look, and there's even a sleek blue navy strap. Browse everything that's on sale or check out the watches below and use the code "BLUEMOON" at checkout today only.