Every product is carefully selected by our editors. If you buy from a link, we may earn a commission.
Getting Ready for Spring Cleaning? These Are the Best Dyson Deals to Shop
Dyson makes the most innovative and powerful vacuums around, and some of the best are marked down.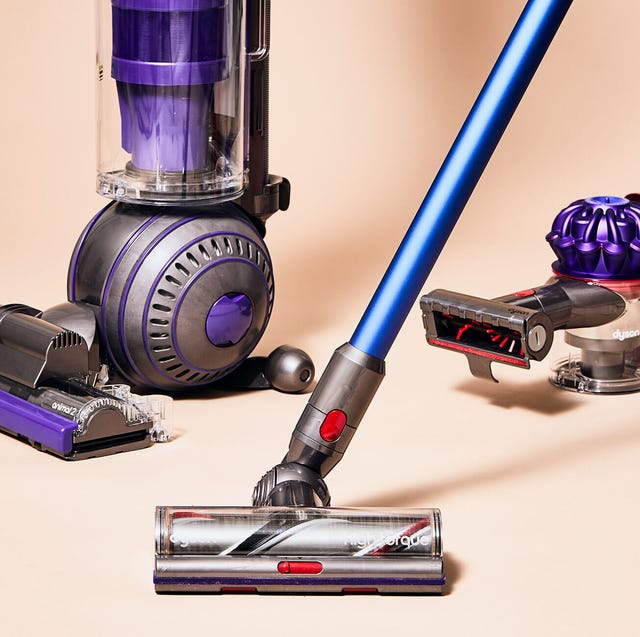 Looking for even more great savings? Head over to Today's Best Deals page to see all our top deals from today and sign up for our Daily Deals newsletter.
---
Holiday hosting season is upon us, whether you're ready or not. From shopping for groceries and cookware to furiously cleaning your home, we bet you could use a little help. And there's no better way to ensure your home is spotless for holiday guests than by giving it a once over with a Dyson vacuum.
Known for its cutting-edge technology in the vacuum world, Dyson has carved out a spot at the top and shows no signs of slowing down. Between its products' exceptional battery life, powerful suction and/or impressive design, there are myriad reasons to love Dyson — and a sale makes us love them even more.
Alongside its vacuums (both cordless and upright), you'll also find some of its air-purifying tower fans and gift-worthy hair styling products on sale. And the Dyson website isn't the only place to find these deals — other retailers often offer Dyson discounts, including Amazon, Target, Walmart and more. In fact, eBay is running a deal right now on new and refurbished Dyson machines, offering up to 64 percent off.