Every product is carefully selected by our editors. If you buy from a link, we may earn a commission.
Save a Rare 20% on Snow Peak's Takibi Line-Up, Including One of Our Favorite Luxury Camping Items
When it comes to outdoor dining, Snow Peak makes some of the absolute best products on the market. Right now you can shop them for less.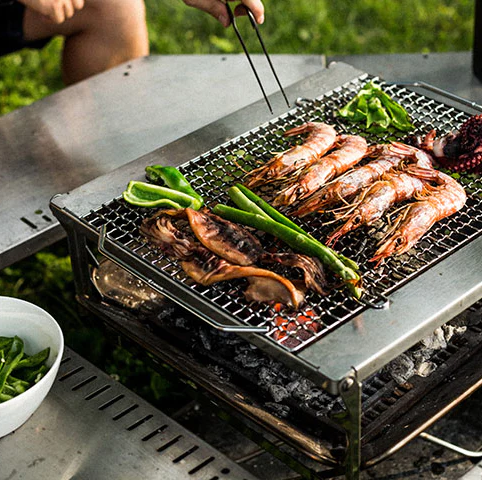 Looking for even more great savings? Head over to our Today's Best Deals page to see all our top deals from today and sign up for our Daily Deals newsletter.
---
Mountaineer Yukio Yamai was an accomplished climber who wanted to create his own line of superior gear that would stand up to the harsh summits of Japan's Niigata Prefecture. This led him to found Snow Peak in 1958, making his own equipment with the help of the craftspeople of his hometown. The brand thrived with its innovative gear and creative director Lisa Yamai (Yukio's daughter) has since expanded Snow Peak into car camping gear, home, lifestyle and apparel. Right now, you can get rare savings on a bunch of the brand's apparel during its Last Chance sale. And the brand is also offering 20 percent off an array of its Takibi Fire & Grill camping gear, which includes the Folding Torch, which is one of our favorite luxury camping items.
As for the apparel, you can pick up Flexible Insulated Pants that look as good out at dinner as they do on the couch, a matching insulated cardigan perfect for layering. If you love to get outdoors and love to add a touch of style to your gear, this is the best time to do it. Check out some more of our favorite picks below.