Every product is carefully selected by our editors. If you buy from a link, we may earn a commission.
District Vision, Garrett Leight, Oakley and More Sunglasses Are All on Sale
Get a new pair for spring and summer sunshine.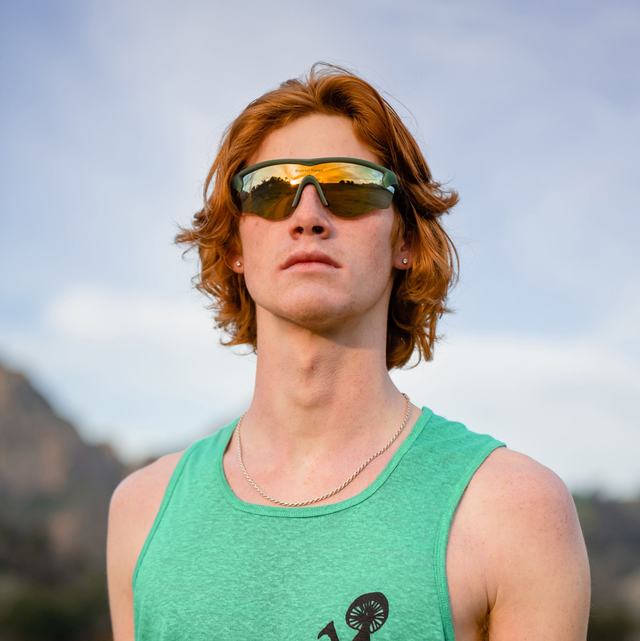 Rejoice! Spring is finally here. Time to prep yourself to head to the beach, hit those trails that have been rained out all winter, go on a road trip, throw a barbecue party in your backyard — whatever you want. But with warmer weather comes the sun and that bright ball of burning gas millions of miles away can be pretty harsh on the delicate little globules that give us the ability to see (our eyes). But that's what sunglasses are for. And if you're in the market for a new pair or two, you've come to the right place, because we've rounded up a bunch of the best sunglasses from some of the biggest and best brands — including Ray-Ban, Smith, Oakley and more — that are on sale right now.
Sitewide Deals
Amazon: Tons of great deals on sunglasses (literally hundreds of offers), including brands like Ray-Ban, Gucci and more.
Backcountry: Save up to 50 percent off on Oakley, Smith, Ray-Ban and more.
End. Clothing: Take up to 50 percent off stylish sunglasses including Ray-Ban, District Vision and a handful of other designers.
Glasses USA: Gucci, Saint Laurent, Smith, Spy and more.
Nordstrom: Enjoy a rotating selection of hundreds of discounted frames.
Persol: Buy a frame and get 40 percent off prescription lenses. Plus, score up to 50 percent off sunglasses on sale.
Ray-Ban: Up to 50% off.
REI: Dozens of different sunglasses are on sale with discounts as deep as 65 percent off.
Ssense: A ton of different sunglasses on sale, including some from big-name designer brands like Tom Ford.

Woot: Score up to 70 percent off Ray-Ban, Oakley and more.