Every product is carefully selected by our editors. If you buy from a link, we may earn a commission.
You Don't Need a Backyard to Use One of These Grills
Just because you don't have an outside to speak of doesn't mean you can't have a grill.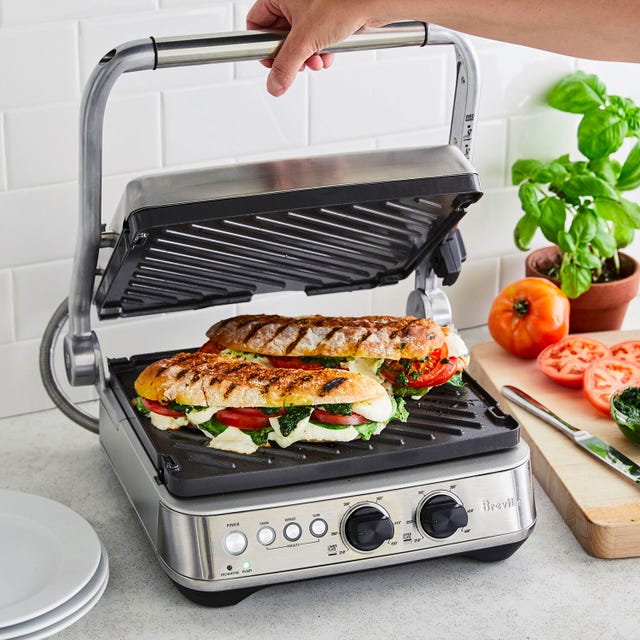 One shouldn't miss out on grilling just because they don't have outdoor space. Indoor grills are a convenient way to somewhat replicate the flavors and nostalgia of grilling outdoors — minus the bug and heat. Not all indoor grills are built the same; some are hard to clean, smoke up too much or don't properly catch grease. From convenient grill-panini press hybrids to a grill built for Korean barbecue, these are five of the best indoor grills to buy.